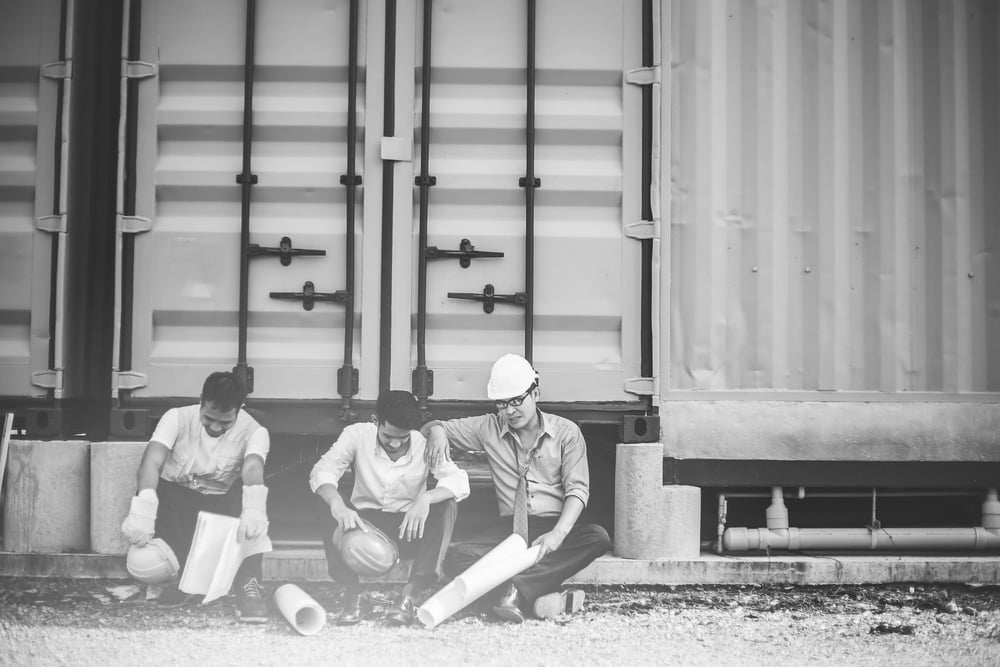 image credit: Phat1978/shutterstock.com
Safety management in a construction project should be second nature, but sometimes contractors may neglect important safety practices. When a construction project involves high risk and potential hazards, it's imperative to review safety measures with workers and assess the dangers at the work site. Here are some useful safety practices you can follow to make your job site safer.
First: Develop a Crisis Management Plan
A Crisis Management Plan will address crucial steps to take in the event of an unexpected crisis at the job site, including who to contact and when. Potential crisis can arise from factors such as:
Fatalities/Serious injuries
Severe weather (such as storms and floods)
Workplace violence
Structure failure
Terrorist/bomb threats
Fire/Explosions
Labor disputes
Second: Hold safety meetings before a construction project
All prime contractors should meet before starting a project and review the safety program of the job site. Contractors should also review the Code of Safe Practices (or COSP) and go over the CIP loss control manual (if the project is a CIP). The manual will provide specific requirements for the project, such as the project scope.
Safety management can be built during training, which the safety manager will need to review to make sure training is sufficient.
Third: Assess potential job hazards and risks
There is risk on every job site. Take note of the expected hazards from a contractor's specific job. You can review the Job Hazard Analysis (or JHA) process for guidance. Have contractors perform an Activity Hazard Analysis (or AHA) each day to address any safety concerns in a project or task. This will help control risks at the job site.
Another way to mitigate that risk is to develop and follow safety best practices. Start with creating a Project Safety Committee whose responsibility is to identify the safety best practices, implement them and ensure they are followed. Some safety best practices include:
Nothing hits the ground
Handrails at any height
Ladders last
100% Glove Program
Principal meetings after every incident
Project cleanup every night
Fourth: Analyze and report project risks and safety measures
You should review carrier and insurance loss control reports for accuracy. Analyze loss from projects to see if there are any common patterns. This will show you what your project needs to avoid future loss. Conduct safety assessments each month, and work with a safety committee to get a better idea of your job site's safety risks.
TSIB provides clients with the construction site safety practices they need to ensure every construction project has minimal risk. For more safety management and insurance policy information, visit TSIB's blog!