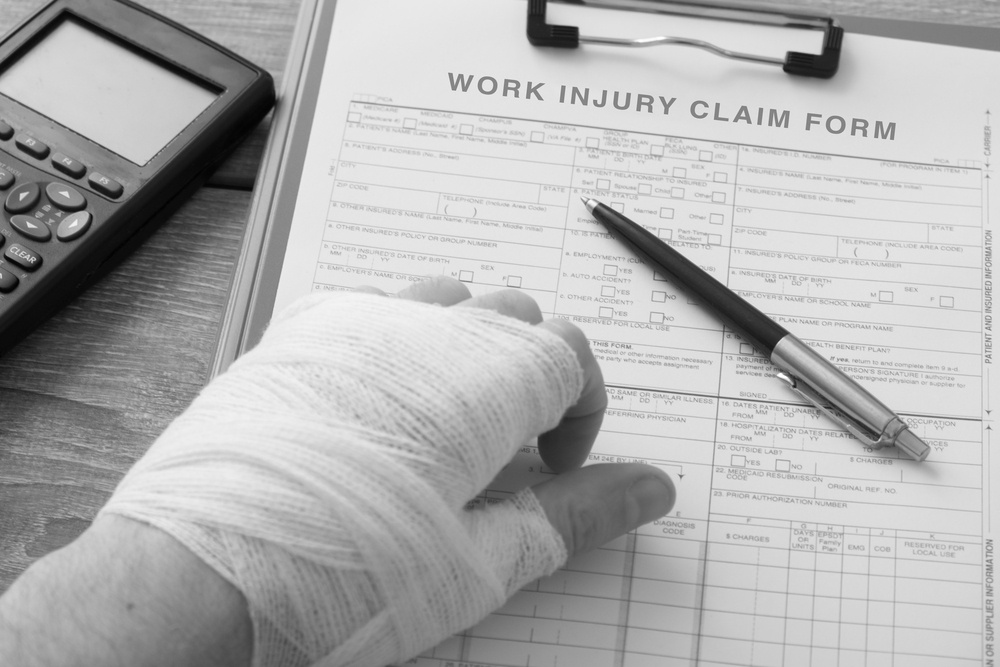 image credit: tommaso79/shutterstock.com
Workers' compensation insurance is valuable for any construction company as it helps cover expensive medical costs and other expenses. However, workers' comp fraud can occur when a false statement is made or key information is withheld in a claim. Such actions can result in the denial of certain benefits from your workers' compensation policy, which could leave your company at risk to pay costly claims directly.
Here are some steps your construction company can take to identify potential workers' compensation fraud, before false claims cost you.
Examples of workers' comp fraud
How can an employee can commit workers' compensation fraud?
Claiming an off-site injury occurred on the job site
Attempting to work while already injured
Submitting a false claim
An employer can commit fraud as well. Some scenarios include:
Not properly classifying employees
Not providing the proper coverage to employees
Deducting a premium from an employee's pay
Prevent fraud with investigation policies and recognize evidence
If the details of a claim are vague and missing information, it is likely a false statement. Having thorough information about any incident is critical. You can engage in the assistance of insurance agencies and/or a law enforcement expert to perform investigations at a job site to uncover potential fraud.
Keep records of employees and witnesses involved in any incident. Ask specific questions and gain an understanding of why the claim is being made. A claim may be fraudulent if:
The report isn't made in a timely manner
There were no witnesses present
Inconsistent documentation was given by the employee
An employee with a history of changing jobs
Proper Claim Procedures will help
The following are standard procedures that will help combat fraudulent activities.
Report any claims to the insurance carrier or Third Party Administrator (TPA) asap
Engage with the insurance adjuster and provide evidence in a timely fashion
Cooperate with the investigation
If you do suspect fraud, notify the adjuster so that resources can be deployed expeditiously and action plans can be scheduled.
Educate your employees on fraud detection and prevention so they can be equally knowledgeable on the subject as you are. Download your free ebook to learn how you can stop paying more for your workers' compensation insurance.