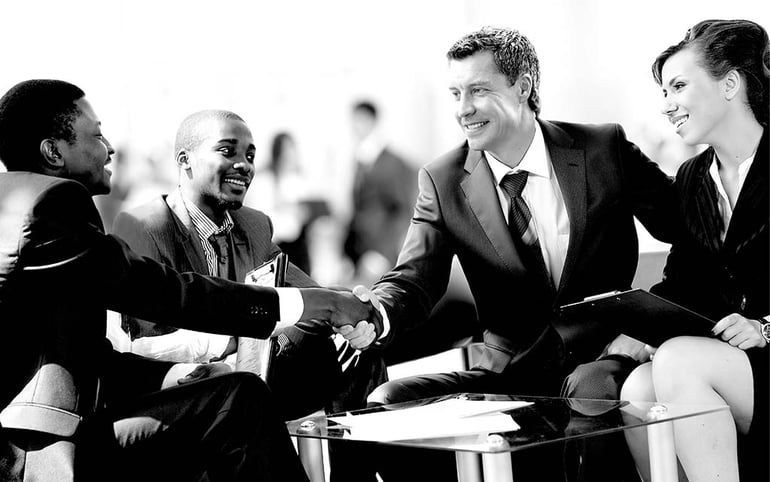 image credit: ASDF_MEDIA/shutterstock.com
Construction can be a dangerous job, and it's crucial that your company takes the right steps to provide employees with everything they need for a safe job. To mitigate risk and insurance claims, here are some tips that can benefit your employees, and your company as a result. Construction insurance can already be costly for your organization; avoid claims by instituting human resource policies and training.
Provide Employee Handbooks
Handbooks should provide information for worker compensation and benefits, as well as proper job site protocol and safety requirements. In accordance with workplace regulations, handbooks should be reviewed each year with proper legal authority. Policies can change over time, and this needs to be updated for future employees to understand.
A company's Human Resource policies need to be included in all employee handbooks. Typically, this is reviewed during a new employee's onboarding process. For easy access and management, make sure your company policies are accessible online, if possible.
Establish policies and procedures
Policies provide outlines for employees so they know what is expected of them, as well as provide legal protection. Contractors can organize the following policies and procedures on and offline:
Equal Employment Opportunity Commission

Americans with Disabilities Act

Violence in the workplace

Cybersecurity
To ensure compliance, it may be beneficial to have a Human Resource professional or an attorney review all policies and procedures.


Provide Regular Training for Employees
Safety training is important for construction companies, since insurance premiums are based a company's safety history. Companies should train their workers on how to use the equipment, safety precautions, and proper gear to wear/use.
Disaster Response training is crucial for unexpected events. Employees should be familiar with the company's disaster plan and understand how to handle possible situations that arise on site. Training with technology can help employees in the construction industry. These new technologies can increase productivity on a project, because it can demonstrate exactly how something is supposed to look.


Discover how TSIB has helped organizations develop cost effective programs to not only mitigate risk, but avoid future claims.