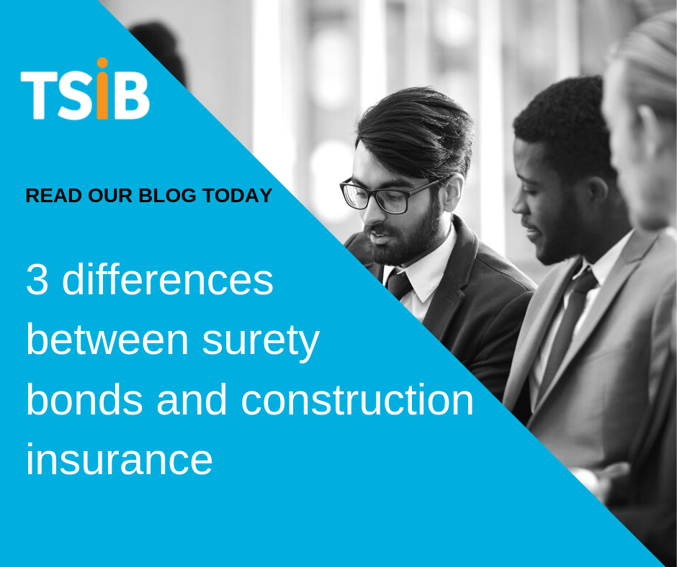 image credit: designer491/shutterstock.com
Did you know that Excess Liability and Umbrella Liability are not the same coverage? These two coverages sometimes get lumped together as the same coverage; however, that is not the case. Both Excess and Umbrella coverages add additional limits when their policies limits have been reached. Keep reading to find out what makes them different!
Excess Liability

Excess Liability is a policy that provides higher limits to an underlying policy, such as General Liability or Auto Coverage. The sole purpose of an Excess policy is to provide additional limits to the underlying insurance, providing a broader financial safety net to the insured. In some cases, the Excess coverage can have additional limitations than the underlying coverage.
You can also find additional information for this policy at TSIB's Excess Liability Insurance webpage!
Umbrella Liability
Umbrella Liability is a policy designed to protect the insured from potential "big" losses. Umbrella coverage is a type of Excess Liability, which only applies to the additional limits. It does not provide coverage to the underlying policy. The key purposes of an Umbrella policy are to:
Provide additional limits to the insured once their underlying policy's limits have been exhausted by claim payments on an occurrence.

Drop-down and pick-up where the underlying policy's aggregate limit is exhausted by claim payments.

Provide protection against additional claims that are not covered by the underlying policy.
When additional coverage is provided by the umbrella policy, it is subject to the insured's assumption of a self-insured retention, or retained limit.

Umbrella & Excess Liability
Both of these policies are intended to offer coverage above the limits of underlying coverage. These policies are often switched and used incorrectly; it's important for you to know the difference between policy forms.
Umbrella policies provide increased limits over underlying insurance—and they can drop down and provide coverage, should none be available in the primary policy. However, excess policies only provide coverage when the underlying policy responds to an occurrence.

The most important thing to know is that both policies will protect a small business from significant losses, providing peace of mind to any business owner. If you want to find out more about Umbrella and Excess Liability or any other insurance policies, call us at 201-267-7500.