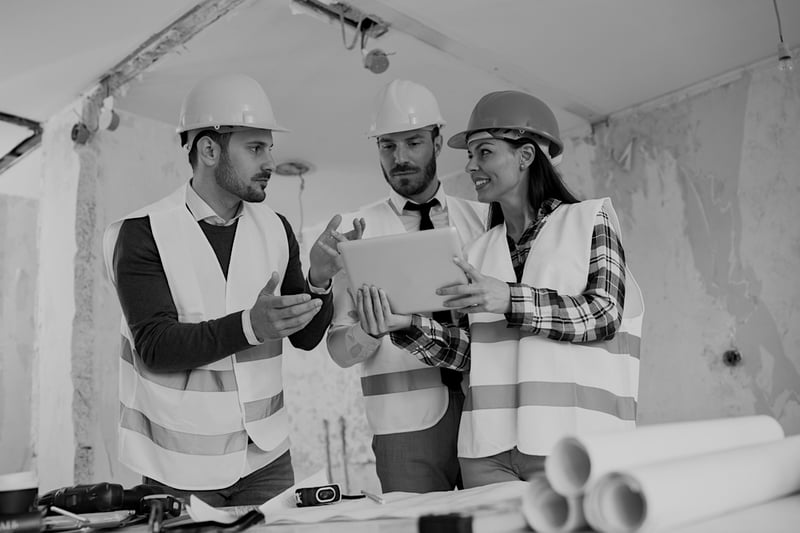 image credit: didesign021/shutterstock.com
Navigating the Workers' Compensation (WC) system can be confusing and overwhelming. Injured employees need to feel comfortable with the system, with the employer's response, and with the benefits they are entitled to. When an employee is injured, their livelihood can be seriously affected. Unfortunately, a collective myth exists in the injured worker's mind that their employment is in jeopardy because of this incident. How stressful is that?
The injured worker's mind needs to be focused on healing and recovery. Therefore, their peace of mind during this uncertain time is of utmost importance, and it is imperative to have someone inform them that their employment is not in jeopardy due to this incident.
If every employer had a Claims Advocate, there would be less litigated WC claims in the system—and happier workers. It is important to work closely with your Broker advocate that can educate your injured employee along their path to recovery and return to work, while protecting your interests.
Your Claims Advocate's role is to ensure that employees are:
Educated on the workers' compensation system

Receiving benefits applicable under the law while protecting client interests

Ushering claims toward closure (employee recovery and discharge from care)
Below explains the approach a good Claims Advocate takes to help diffuse potential litigation, focusing primarily on the California Worker's Compensation system's process. However, most are good practices regardless of the state involved.


1. Contact The Injured Employee Immediately
The first and most important step is to make contact with the injured employee within 24 hours of the injury. The employee must know that they have an advocate that is available to walk them through each step. A good Claims Advocate assists with contacting the insurance carrier and will intervene with the medical provider if the employee feels that their concerns have been ignored.


2. Explain Required Forms
Once the employee understands what the Claims Advocate's role is, they will introduce the required state and internal company forms that need to be completed. Every form is explained in detail, as most employees feel apprehensive about signing anything after a work injury. This includes the Division of Workers Compensation Form 1 (DWC-1), a form that is put in place to protect the employee by documenting they have reported this injury. The additional forms gather information to determine the root cause of the incident—ultimately to prevent reoccurrence with other employees.



3. Listen
Active and compassionate listening is key in handling claims. A good Claims Advocate supports the injured worker as they are being "pushed" through the system. Occasionally, employees feel ignored without seeing much improvement in their condition, even when they have reported persistent ongoing symptoms after several weeks (or months) from the same treatment.
Each injured employees' recovery time is different. It will depend on the mechanism and severity of the injury, age, occupation, weight, etc. The Claims Advocate listens to the employee and makes the necessary calls (i.e., claims adjuster, medical provider) to voice the employee's concerns and request an alternative plan of action.



4. Further Discussions
The Claims Advocate will contact the adjuster to voice the employee's concerns about treatment. The adjuster may assign a nurse case manager to the claim to ensure the medical treatment is aligned with diagnosis and the employee is receiving the care they need. Occasionally, employees report their symptoms have resolved, yet further treatment was prescribed. If this happens, your Claims Advocate calls the provider to request a discharge on behalf of the employee.


5. Communication Amongst Parties
Communication is key. Everyone from the injured worker, supervisors, insurance adjusters, and medical providers must keep the communication channels open. In general, people want to be understood and heard. When communication is strong between all parties involved, the best solutions occur. An injured worker feels that way when they see that someone is working in their best interest during this recovery process.
If you have questions regarding Workers' Compensation litigations in California or elsewhere, reach out to TSIB for more information!