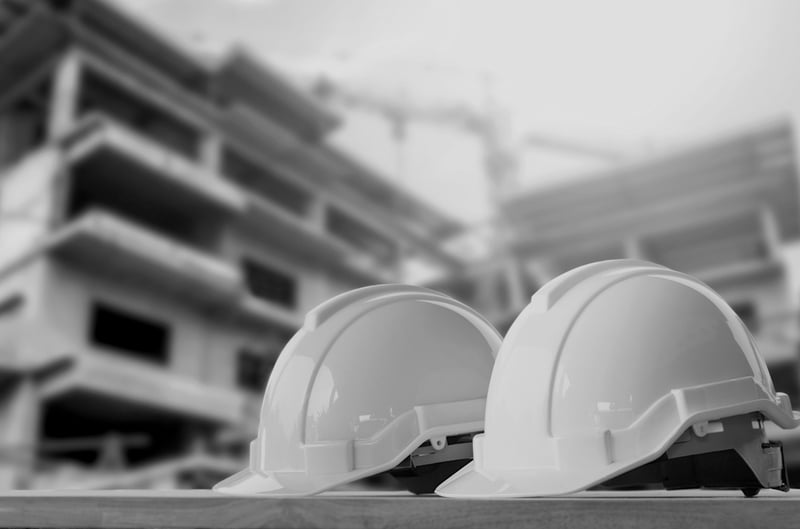 image credit: lovelyday12/shutterstock.com
As of today, there are 2 dozen carriers offering some type of environmental or pollution coverage. The most common coverages offered are Contractor's Pollution Liability (CPL) and Pollution Legal Liability (PLL). If you factor in several policy forms each carrier uses—as well as the slew of additional forms and endorsements attached to each policy—the number of combinations and resulting coverage offerings is astronomical.
Further compounding this issue is the fact that there is no "standard" environmental coverage form, meaning each carrier utilizes its own proprietary policy form with its own policy language and definitions. For example, the wording "pollution event" could be defined very differently from one carrier's policy to the next.
Even subtle differences in definitions can have broad implications to the coverage an insured receives, which is why it is extremely important for every insured to understand these issues and be able to identify them.
A good broker will encourage their clients to read their policies carefully and seek guidance when there is any misunderstanding of policy language. Below is an overview of both CPL and PLL coverages and what their overall intent is. Be sure to note that carriers offer their own version of these coverages. It's important to work with your broker to identify the policies that best address your specific risk concerns with the right carrier.


Contractor's Pollution Liability (CPL)
As the name suggests, CPL provides pollution liability coverage for contracting operations. Contractors purchase this coverage to protect themselves from pollution liability, which could include third party bodily injury, property damage, cleanup costs and defense costs arising out of their job site operations, transportation or waste/materials from their work sites, and disposal activities.
A CPL policy protects the insured contractor from pollution conditions caused by their own work and the work performed on their behalf by subcontractors. Coverage is available on an Occurrence or Claims-Made basis, and deductibles are typically small.
Exposures insured against can include:
Operational risks related to the construction services under contract such as:

Disturbing asbestos

HVAC Construction or up-keep errors that result in mold and bacteria being released

Surface water impact from excavation

Chemical spills at job sites

Transportation risks related to movement of remediated hazardous materials:

Chemical / Hazardous Material spills in transit

Collisions in transit

Leaks from fuel tanks

Inappropriate disposal of hazardous materials
The key to CPL is that the coverage provided is triggered by pollution events arising out of the operations the insured contractor has been hired to perform. If you're a property owner and you've engaged the services of a contractor, you should consider requiring the contractor to carry CPL coverage in the construction agreement. Should their construction activity give rise to a pollution event, the CPL policy carried by the contractor would be first in line to pay for the loss depending upon the policy language and the circumstances of the loss.
That being said, as a property owner, requiring contractors to carry CPL coverage is a sound practice, but it only provides coverage for pollution events arising out of the contractors work on the owner's behalf. There are many other circumstances that can lead to a pollution event that has nothing to do with construction activity, causing the pollution event to not be covered under a CPL policy.


Pollution Legal Liability (PLL)
PLL is coverage for pollution events/conditions at or emanating from covered locations and is intended to provide coverage for those environmental risks associated with owning/leasing property with ongoing operations. This is applicable to virtually any industry that owns, leases, divests real estate: manufacturing, healthcare, hospitality, education, real estate, ware housing/storage, energy, pharmaceuticals, mining, transportation, and sports.
These can include risks like indoor air quality, fire/explosions, chemical spills, liability arising from products sold to the public, etc. Coverage can be tailored for on-site and off-site exposures as well as known/existing pollution conditions, which is unique to PLL policies. Similar to CPL policies, coverage is afforded for third party bodily injury, property damage, cleanup costs and defense costs arising out of a pollution event at/or emanating from a scheduled location owned / operated by the named insured.
Typical insuring agreements offered by carriers either in their policy forms or by endorsement include:
New Pollution Conditions

Existing Pollution Conditions

On-site Clean Up Coverage

Transportation Coverage

Non Owned Disposal Site (NODS) Coverage

Business Interruption

Builders Soft Cost

Mold Liability Coverage

Products—Pollution Liability
Not sure if your company needs CPL or PLL? Environmental and/or pollution risks can result in catastrophic financial consequences for your business. It's important to be prepared! Reach out to TSIB today for a free Risk Management Review to see which coverage is best for your unique business needs.