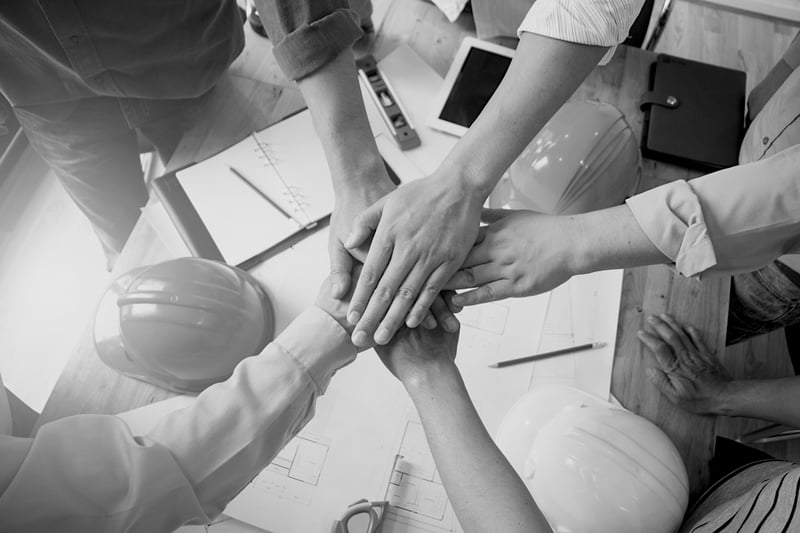 image credit: Kanghophoto/shutterstock.com
There are many factors that go into determining whether a Wrap-Up will be successful or not, and Administration is one of those crucial components. From orientation to close-out, Wrap-Up administrative functions are numerous and time-consuming—but they are also beneficial. Continue reading to learn about the many benefits of Wrap-Up Administration.

You may have a client that would benefit from a Wrap-Up, but your brokerage might be unable to fulfill the necessary administrative duties. In this case, partnering with a Wrap-Up Administrative team could be your best move. This partnership will allow your team to continue to service your client and its insurance needs, while the broker managing the administration handles the enrollment, payroll, and certificate tracking of all the subcontractors on the Wrap.
The brokerage you pick to partner with is an important decision. They must understand not only insurance but construction as well. At TSIB, we have experience in this type of co-broker partnership. We understand construction, insurance risks, and contracts.
Our centralized wrap operations provide stability and uniformity of service. Wrapworks®—our Wrap-Up Administration software—is the most advanced and flexible solution for automating and streamlining Wrap-Up administration. This platform has several feature, including enrollment, payroll, reports, and many others. At TSIB, we look at the smallest details to ensure nothing is overlooked—from the onset of a project until it is complete.

If you have any questions about working with a Wrap-Up administrator or how TSIB can help you, you may give us a call today at 201-267-7500. You may also download TSIB's eBook, "The Best Fit for Your Project: CCIP vs. OCIP," below. This will help you determine which Wrap-Up insurance program is best for your next construction project.