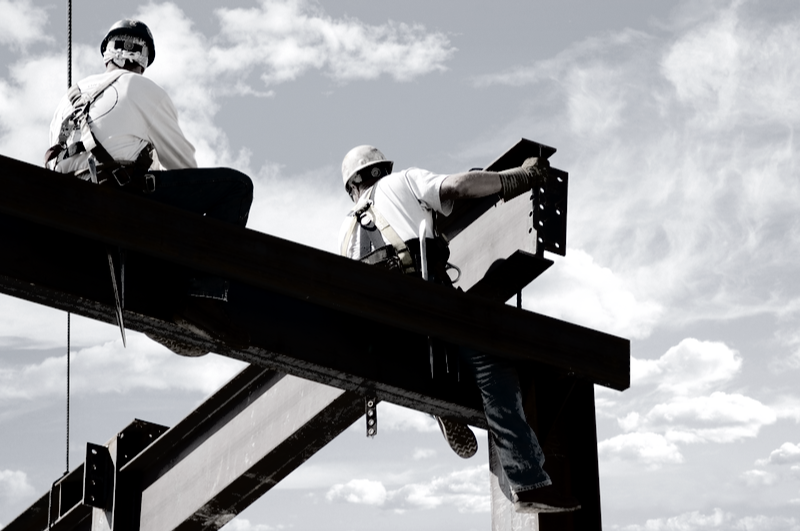 Image credit: Dwight+Smith/shutterstock.com
It's simply not enough to assume your employees are working safely on a job site. Accidents will happen, but there are ways your company can help minimize the risk. Whether you have a current Safety Program in place and need to refresh it or want to implement a Safety Program altogether — here are 3 ways you can improve your job site safety:
1. Develop A Safety Manual
A Safety Manual is a guide of comprehensive information that outlines accident investigation procedures, inspection schedules, unsafe working condition correction procedures, Return to Work Programs, and a Crisis Management Plan. Your Manual guides employees and should not leave anything to chance.
2. Create a Safety Committee
Forming a Safety Committee is a fantastic way to include employees at all levels of your company. This requires teamwork to identify, implement, and ensure that the safety best practices are being followed. The committee does not only have employee buy-in but its main goal is to be an accident-free workplace.
3. Conduct Safety Meetings
Creating a culture of "safety first" will take time. However, it's important that your company reviews the job site's Safety Program on each new project. These meetings should cover fall protection, safety responsibility, and hazards specific to the job site.
Your Safety Program is not meant to be static. It should always be changing, updating, and improving. Improving your current job site safety will lower turnover, provide cost savings, create a positive company reputation, and ensure employees are happy & healthy.
If you have any questions about how to refresh your existing Safety Program or implement a new one, reach out to TSIB today and speak with one of our Risk Consultants!
TSIB's Risk Consultants are currently servicing the following locations:
East Coast: New York City, NY; Bergen County, NJ; Fairfield County, CT; Philadelphia, PA
Texas: Austin, San Antonio, Houston, Dallas
California: Orange County, Los Angeles County, Riverside County, San Bernardino County, San Diego County