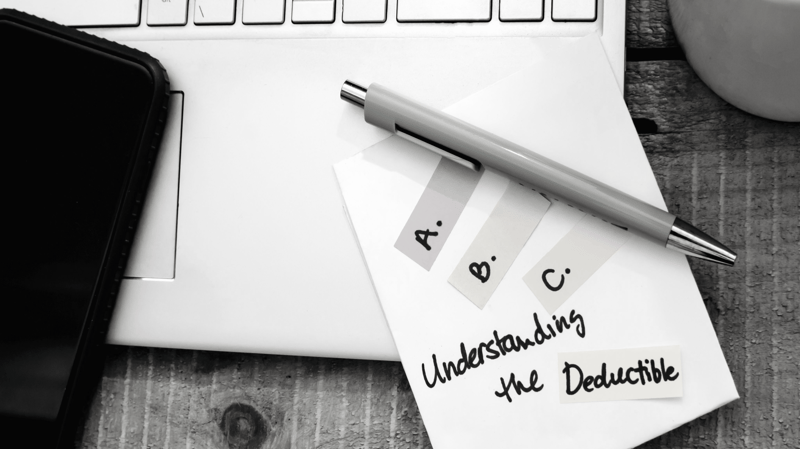 Image credit: Milaspage/Shutterstock
Deciding the type of insurance plan can be frustrating. Ultimately you want the best coverage, for the most cost-effective price. There are different insurance types or risk financing options you can choose based on your company. One popular option is a Deductible plan.
Deductible plans, also known as loss sensitive plans, are useful when the insured wants to take on a portion of the risk themselves in exchange for a lower premium. Two popular deductible programs are: Small Deductibles and Large Deductibles.
Small Deductibles
A small deductible program is a policy that uses a minimal deductible that can range from $100 to $50,000. There is not much of a premium savings for small deductible programs. The insurance company uses small deductibles to insulate themselves from risks that have a high frequency of small nuisance claims.
Large Deductibles
When an insured utilizes a large deductible, they are agreeing to take on a significant portion of their risk and potential claim costs. The large deductible program blends features of guaranteed cost and self-insurance plans. The deductible usually ranges from $50,000 to $500,000+ and will often require cash or a letter of credit as collateral.
Under a large deductible program, the insured receives a significant premium credit but is also responsible for paying the losses that fall within their deductible layer. In some cases, an aggregate deductible may also apply to cap the insured's overall exposure.
If managed correctly, large deductible programs can offer the insured the opportunity to "bet on themselves" and reduce costs. In other words, the insured agrees to:
take a risk as well

have financial responsibility for the value of the deductible layer

receive a credit commensurate with their deductible
If the insured can control their losses, then they may see considerable savings in their annual insurance premiums.
It's best to work with a good Broker who is an expert in the construction insurance industry and can help you choose the right insurance plan for your company. Reach out to TSIB today and let us help you pick the best risk financing option for your company.
TSIB's Risk Consultants are currently servicing the following locations:
East Coast: New York City, NY; Bergen County, NJ; Fairfield County, CT; Philadelphia, PA
Texas: Austin, San Antonio, Houston, Dallas
California: Orange County, Los Angeles County, Riverside County, San Bernardino County, San Diego County