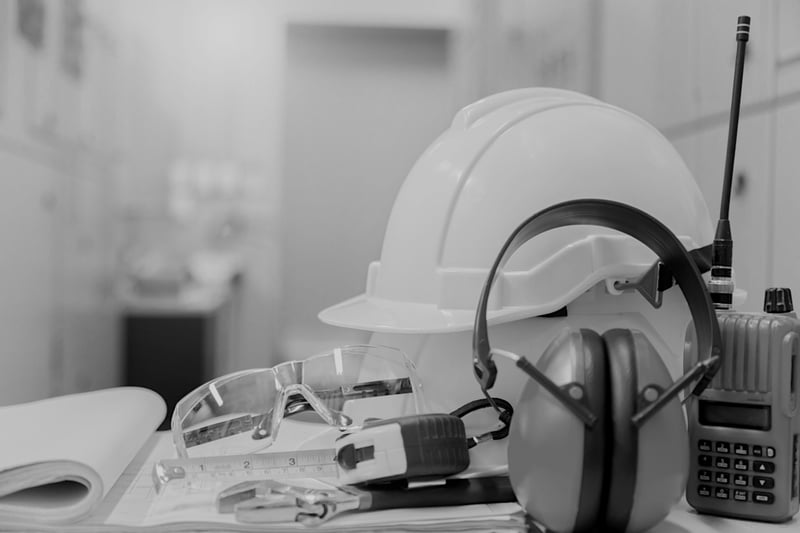 image credit: A_stockphoto/shutterstock.com
When it comes to insurance, most companies are not excited to purchase it. Unfortunately, it is a necessary item for any business owner. Typically, you want good insurance coverage with low costs.
One way to make sure your insurance premium is low is to have a good safety plan. Good safety is the easiest way to lower your insurance premiums. Here are some ideas you can implement into your current safety program that will help lower your insurance premiums:
1. Safety Manual
It's important to have a safety manual that shows the strict guidelines on how each employee must do their job. This manual describes the procedures and processes on how to use specific equipment pieces, what each job does, etc. If an employee is not complying with your safety manual, they could be putting your company at risk.
2. Establish Return To Work Program
When an employee has been injured on the jobsite, often they cannot return to their exact job immediately. However, there are other jobs that the employee may be able to do while they are healing, such as administrative work, etc. By finding another job for the employee to do while they are healing, it keeps the employee off of your company's Workers' Compensation coverage. The benefit of this is that your claims do not go up, which means your Experience Modification Rate (EMR) does not go up either. A lower EMR typically results in lower insurance premiums.


3. Maintain A Safe Workplace
By managing and inspecting the workplace daily, a lot of potential injuries could be avoided. For example, don't have employees leave unnecessary equipment, such as a power cord, laying around where others can trip over it. If everyone uses caution when working, it will keep the overall workplace safe.


4. Implement A Drug Testing Program
It's important to have a drug testing program as part of your company policies. Before anyone is hired, they should go through a pre-employment drug test. If there is an accident, the employee should be required to take another drug test. This helps your company identify if someone under-the-influence caused the injury.


5. Run Motor Vehicle Reports
Always keep an up-to-date motor vehicle report from your States DMV. If an employee has reported tickets and accidents, you don't want them driving your car. Keeping these records to know who is driving your vehicles can drastically affect your auto insurance premiums.
When your company is safe, ultimately, your insurance premiums will decrease. Insurance carriers do not want to take a chance on a business that has a lot of claims or accidents. If you start to implement these tips, over time, you will see your premiums lower.
To learn how you can save money on your insurance, contact TSIB day!