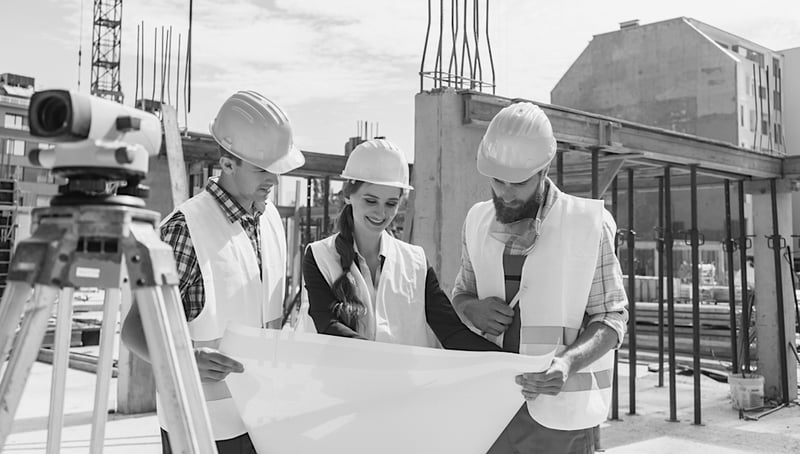 image credit: Kzenon/shutterstock.com
You've decided to implement an OCIP (Owner Controlled Insurance Program) for your next construction project. In doing so, your company will reap the benefits of an OCIP, such as cost control, enhanced & uniform coverage, and claim control. However, did you know that your company will also gain cultural benefits too? Let's examine the top 5 cultural benefits of an OCIP.



Shift to Long-Term Thinking
Sometimes it's difficult to find time to think about your company's future, especially when you're juggling the daily tasks that keep the business running. An OCIP will force you to shift your thinking from short term to the long term. Under an OCIP, your risk stays with you for the duration of the project and multiple years after. This shift in thinking will be extremely important as you look to manage the project's risk over the long term.


Focus on Continuous Improvement
Multiple factors affect an OCIP's overall cost. Everything has a cost, and it's important to look at the overall project operations on a regular basis and ask yourself: Are there ways to implement a more lean process? Can we improve the operation's efficiencies? Many times, the answer is yes. For example, a good Safety Program will decrease the number of accidents on the job site, which ultimately decreases the number of claims.
Less claims means less cost. Promoting such a continuous improvement environment will help improve the overall results.


Teamwork Approach to Risk
Teamwork makes the dream work, right? Everyone has a role to play in an OCIP, from the Owner to the Administrators and the General Contractor to the Trade Contractors. The project is often multiple years, which is why communicating procedures, responsibilities, etc. to the entire team throughout the life of the project is vital. If someone is unsure of their role, it can negatively affect the entire team and the overall success of the OCIP.



Enterprise Risk Management Mentality
When engaged in an OCIP, you must take a broader look at your organization's operations and efficiencies to identify risk. As such, your organization starts implementing an Enterprise Risk Management (ERM) approach within your operations. ERM is a process that seeks to identify potential risk events that may affect a company or entity and manage any risks within its risk appetite.
By looking at risk in a holistic way, your company makes betters decisions and ultimately becomes more efficient.


Enhanced Consideration for All Parties
How can you make everyone's experience on the OCIP positive? By enhancing care and consideration for parties involved (Trade Contractors, Employees, etc.), it fosters a more informed and safer jobsite. The promotion of communication and teamwork to identify risk creates a more efficient organization that keeps parties safe and educated.

Thinking of embarking on an OCIP for your next construction project? Remember to consider these cultural benefits in your decision. Contact TSIB today at 201-267-7500 to learn more about OCIPs or other insurance needs.