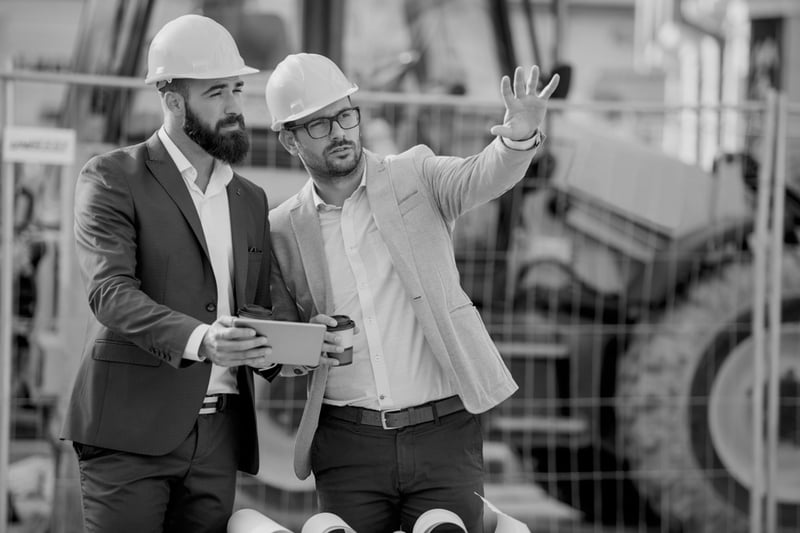 image credit: Ivanko80/shutterstock.com
Jobsites have a number of risks and it is important to be covered when working on a project. An OCIP, Owner Controlled Insurance Program, is an insurance program that is purchased by the owner of a construction project. It is one insurance program for all tiers involved in the project - from the Owner to the General Contractor down to all levels of subcontractors.
Now you may be asking yourself, what exactly is covered under an OCIP? Let's review some of the basics that are generally covered.
General Liability

A single policy designed to cover a wide range of liability risks, including third- party injuries and property damage that occur at the site.
Workers' Compensation

Required in most states and is regulated by the laws of the state which you operate. This is designed to cover lost wages and the cost of treatment associated with work-related injuries and illnesses.
Products / Completed Operations from 3 up to 7 years

Designed to protect your business if anything were to happen to the project that can cause bodily injury or property damage. Each state has a statute of limitation and statue of repose on how long these ranges for coverage will be.
Excess Liability (up to $500 Million in limits available)

Designed to provide higher limits to an underlying liability policy. Higher limits provide a broader financial safety net to the insured.
In addition to the above, there should be some consideration into placing additional insurance coverages, such as builder's risk, pollution liability and professional liability. Although separate from the OCIP, these policies can be added to the project to further benefit and protect the owner.
Builders' Risk Program

This insurance is needed to cover buildings and structures that are damaged during the course of construction. In addition, it can provide other coverages for materials, fixtures and /or equipment being used during construction.
Pollution Liability

This is coverage for third party bodily injury and property damage resulting from a covered pollution exposure. It should include clean-up costs arising out of the project, national resource damage and non-owned disposal sites.
Owner's Protective Professional Indemnity (OPPI)

Provides the owner with coverage for damages arising out of professional services performed by the project design team that exceed the primary professional policy limits of their underlying professional liability policy.
Provides "difference in coverage" (DIC) for gaps in the underlying professional policy for the project design team and offers defense for third party claims.


Still not sure what is covered under your OCIP? Call us at 201-267-7500! You may also click below to download our Wrap-Ups CCIP vs. OCIP eBook.