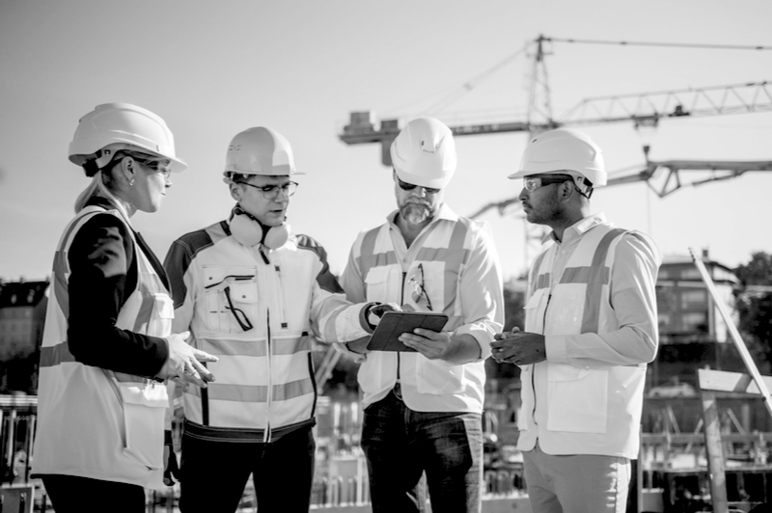 Image credit: gorodenkoff/shutterstock.com
Fraudulent schemes have become increasingly commonplace in relation to goal requirements for certified MWBE's (Minority, Women, and Disadvantaged Businesses) on projects with diversity goals. In previous blogs, we have discussed pass through and supply schemes. This week we will examine a scheme known as a "Front".
A front is when a non-certified contractor operates and/or controls a certified MWBE owned by an eligible minority or woman-owner. The certified MWBE prepares and submits the paperwork and nominally does the work. The non-certified contractor decides which work to pursue, negotiates the contract, provides equipment and/or materials, and supervises the employees.
Prison Time & Fines
A front is one example of fraud that may result in penalties such as:
Fines
Termination
Debarment
Prison
The following court case illustrates how a front operates and the legal consequences when caught. In 2019, Mr. Stamatios "Tom" Kousisis, of Pennsylvania was sentenced to 70 months prison time, three years supervised release, and fined $17,500 by a U.S. District Judge for wire fraud in connection to a front scheme worth more than $150M dollars. Mr. Kousisis and his employer, Alpha-Liberty Joint Venture, utilized a DBE to provide at least 6% of the contract repair and renovation work at the Girard Point Bridge and Amtrak's 30th Street Train Station projects in Philadelphia. The DBE company was given invoices indicating work performance on these projects, even though the DBE did not provide any services of economic value. In addition, the defendant funneled material payments used on out-of-state projects through the front company and submitted the resulting invoices to PennDOT falsely representing they had been purchased for and used on the two projects. This was done to inflate the value of the "work" performed by the front company.
When interviewed, Michael T. Harpster, Special Agent in Charge of the Philadelphia Division stated, "Today's sentence sends the message that the FBI will work tirelessly to protect government programs from fraud, waste and abuse and to level the playing field for the disadvantaged." Multiple entities including the U.S. Department of Transportation, Office of Inspector General, the U.S. Department of Labor investigated the care which was prosecuted by Assistant U.S. Attorneys.
Protect your business. Make sure you have a compliant MWBE program as part of your risk management agenda. Reach out to us, and let our team of professionals support your firm with program development, the performance of good faith efforts, compliance activities, workforce participation, and related administrative services.
TSIB's Risk Consultants are currently servicing the following locations:
East Coast: New York City, NY; Bergen County, NJ; Fairfield County, CT; Philadelphia, PA
Texas: Austin, San Antonio, Houston, Dallas
California: Orange County, Los Angeles County, Riverside County, San Bernardino County, San Diego County