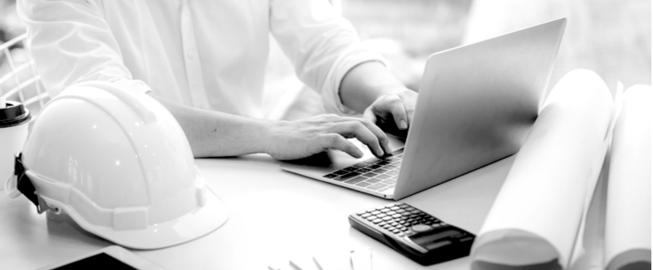 Image credit: khwanphotophy/shutterstock.com
One of our recent posts, "What Does MWBE Fraud Look Like?" introduced the concept of common fraudulent "schemes" that can occur regarding goal requirements for certified XBE's (Minority, Women, and Disadvantaged Businesses) on projects with diversity goals. Let's examine these unlawful courses of action more closely, including highlighting the cost to companies for non-compliance. The first scheme we look at is pass through.
Pass Through
Pass through is a common fraudulent "scheme" that occurs when a majority owned firm hires a certified MWDBE (XBE) to provide services, but in actuality, a non-certified firm performs the work. The XBE bills the majority owned firm and is paid a "fee" or in turn, must pay the non-certified firm that actually performed the work.
The Federal DBE program as defined in 49 CFR §26.55 states that "A Disadvantaged Business Enterprise (DBE) does not perform a Commercially Useful Function (CUF) if its role is limited to that of an extra participant in a transaction, contract or project through which funds are passed in order to obtain the appearance of DBE credit."
While it is true that many state, city, and local regulations address crediting differently, 49 CFR §26.55 provides clear and concise details for counting the credit of certified:
Contractors
Trucking Companies
Suppliers (regular dealers)
Bulk Suppliers
Manufacturers
Brokers
Extra participants, also known as brokers, bring very little to no value to a project. The credit claimed for their work is only their fee or commission (also known as a "markup"). A Pass Through is one example of fraud which may result in penalties such as fines, termination, debarment and prison.
Historic DBE Fraud
The largest DBE Fraud in history utilized the concept of a Pass Through. In 2014, Joseph Nagle, the former President and Owner of Schuylkill Products Inc. (SPI) was sentenced on 26 counts and to 84 months in prison for his part in this historic example of DBE Fraud. Additionally, he was ordered to pay fines for his role in the 15-year scheme to defraud the DBE program including conspiracy to defraud, wire and mail fraud, and conspiracy to commit money laundering among others. He and others executed a Pass-Through Scheme by diverting federal funds to Marikina Construction, a duly certified DBE in a manner inconsistent with regulations.
Other executives and Romeo Cruz, owner of Marikina, were also sentenced to prison with total fines exceeding $300 Million. The scheme included many steps including the use of false business cards, email addresses, stationery, and magnetic placards/decals on vehicles to deliberately mask the fact that Marikina was not managing, supervising, and performing the work. Marikina was paid a small, fixed fee
for allowing SPI and its subsidiary CDS Engineers, Inc. (CDS) to "use its name" for work actually performed by personnel from SPI and CDS.
As history shows, having a compliant MWDBE program should be an integral component of your risk management agenda. Interested in learning how to have a Compliance Assessment Program? Reach out to us, and let our team of professionals support your firm with program development, the performance of good faith efforts, compliance activities, workforce participation, and related administrative services.
TSIB's Risk Consultants are currently servicing the following locations:
East Coast: New York City, NY; Bergen County, NJ; Fairfield County, CT; Philadelphia, PA
Texas: Austin, San Antonio, Houston, Dallas
California: Orange County, Los Angeles County, Riverside County, San Bernardino County, San Diego County