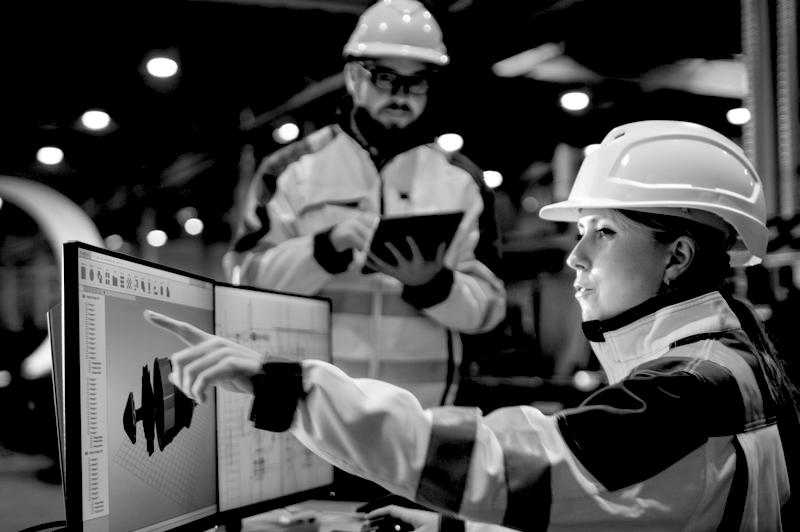 Image credit: gorodenkoff/Shutterstock
On projects with diversity goals, regulations require that certified firms provide meaningful participation, in other words, they must provide a Commercially Useful Function on their projects. When Contractors execute agreements that include diversity goals, they are committing to utilizing certified firms in a manner consistent with the regulations.
Certified Minority, Women and Disadvantaged Businesses (MBE, WBE, DBE) and other certified firms collectively known here as XBEs must perform with their own equipment, manage, and supervise their work and employees. Suppliers may be required to own, stock, and deliver the materials they sell with their own equipment. The credit for their services must not merely be for the purpose of claiming credit.
Unfortunately, XBE goal requirement fraud can occur. According to the 2014 Grand Jury report prepared by the Manhattan District Attorney's Office, criminal conduct occurs in three common fraudulent "schemes":
•

Pass Through
When a majority-owned firm hires a certified MWBE to provide services, but in actuality a non-certified firm performs the work. The MWBE bills the majority-owned firm and is paid, but in turn, it must pay the non-certified firm that actually performed the work.
•

Supply Scheme
When a certified MWBE acts as the conduit between a non-certified vendor and contractor for a fee. The MWBE firm bills the contractor and is paid, but most of the money goes to the non-certified vendor.
•

Fronts
In this scenario, a non-certified contractor operates and/or controls a certified MWBE owned by an eligible minority or woman owner. The certified MWBE prepares and submits the paperwork and nominally performs the work. The non-certified contractor determines which work to pursue, negotiates the contract, provides equipment and/or materials, and supervises the employees.
These acts violate criminal laws in addition to program regulations. Collusion, intent to defraud, and mailing or emailing false documents are all crimes. Penalties include fines, jail, termination, debarment, and/or monitorships.
The Grand Jury report is as relevant today as it was in 2014, maybe more so. In a recent article Brian Sanvidge, Principal of the accounting firm Anchin, compared a 2018 Department of Justice memo suggesting monitorships should be issued as an exception to penalties for fraudulent activity.
In 2021 Deputy Attorney General Lisa Monaco made clear that, "the Department is free to require the imposition of independent monitors whenever it is appropriate". This message is of paramount importance today as monitorships are usually the capstone of an investigation that may include transactions going back many years. Monitorships are paid for by the firms committing the fraud and can be in addition to fines and other penalties.
TSIB's DiversityAssured Program was designed to assist Agencies, Owners and Contractors in the pursuit of meaningful UBE participation that complies with all laws and regulations. Our Program saves time, money, and produces results. Reach out to us and let our team of professionals support your firm with program development, the performance of good faith efforts, compliance activities, workforce participation, and related administrative services.
UBE's
Click here to complete our Business Enterprise Questionnaire (BEQ) to unlock access to contract opportunities.