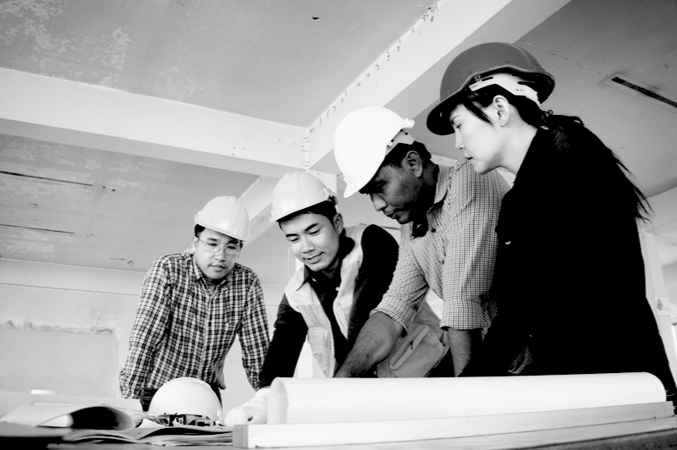 Image credit: N+U+S+A+R+A/shutterstock.com
In order to receive credit for your project's compliance requirements by hiring Disadvantaged Business Enterprises (DBEs), you must showcase that the DBEs are performing a commercially useful function. In the past, some Contractors would hire DBEs to fulfill their diversity requirements but did not have them actually perform the work. DBEs would sub out their work to another firm (typically not a DBE) that would fulfill all of the work instead. To prevent this from happening, Federal, State, and local regulations were put in place that in order to receive credit, hired DBEs must provide a commercially useful function.
A Commercially Useful Function (CUF) means that a hired DBE is responsible for the execution of the work in the contract through performing, managing, and supervising the work. DBEs must provide services associated with their contracts, showing they are providing a useful function to the project.
There are a variety of factors and responsibilities used to determine if a DBE is providing a commercially useful function. Regulators are watching to see if the DBE is simply an extra participant in a transaction, contract, or project through which funds are passed in order to obtain the appearance of DBE participation.
Some of the factors used to help determine if a DBE is performing a commercially useful function are the amount of subcontracted work, the compensation to performed work ratio, and general industry practices.
In addition, Regulators are looking to see that the DBE is responsible for their own materials and supplies needed for the contract. These responsibilities include:
Negotiating price

Ordering the material

Establishing quantity

Determining quality

Paying for the material itself

Installing the material (if applicable)
Failing to understand and comply with all commercial useful function regulations has cost Contractors millions of dollars in fines & penalties, debarment from public work, jail time, requirements to implement costly programs, and independent monitoring obligations.
Regulators can define commercially useful functions differently. That's why it's essential to understand what it means for each project you bid and perform work on. The Electronic Code of Federal Regulations provides additional clarity regarding commercially useful functions and how to count the associated credit. In addition, you can use this checklist that the Federal Highway Transportation Administration has created to monitor commercially useful functions on your projects.
It's important to document and track your efforts, even if the goal is achieved. There are unforeseen circumstances that could occur, such as business closings, scheduling conflicts, change orders, etc. Working with a company that can perform Good Faith Efforts can help elevate that stress.
If you have any questions regarding commercially useful functions or Good Faith Efforts, reach out to TSIB today and speak with one of our DiversityAssured Program Specialists.
TSIB's Risk Consultants are currently servicing the following locations:
East Coast: New York City, NY; Bergen County, NJ; Fairfield County, CT; Philadelphia, PA
Texas: Austin, San Antonio, Houston, Dallas
California: Orange County, Los Angeles County, Riverside County, San Bernardino County, San Diego County