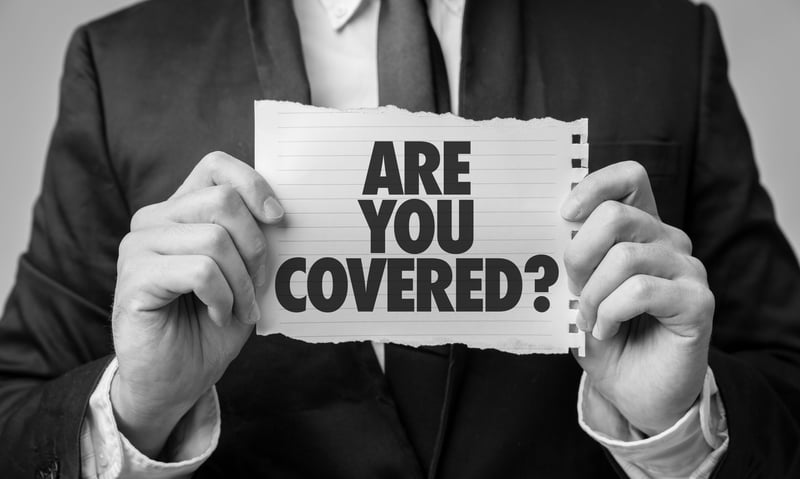 Image credit: Gustavo Frazao/shuttstock.com
Insurance language is filled with nuance. Often two terms can appear to have the same meaning, but in practice are different. Unfortunately, these differences are enough to potentially cause the insured problems if the wrong policy is purchased.
Umbrella Liability and Excess Insurance are two of these terms. Both policies will extend the number of limits that the insured buys. Both policies are "triggered" if a single claim is large enough to breach the underlying limit or if the underlying limit of insurance is completely used up and has been paid out for another claim.
However, there is a subtle difference, and these two terms should not be used interchangeably.
Umbrella Liability
An Umbrella Liability policy provides excess liability limits to the underlying policies. These policies need to be scheduled to the Umbrella policy. In most cases the Umbrella policy will only "sit on top of" the:
General Liability policy
Automobile Liability policy
Employers' Liability policy (Part B of the Workers' Compensation Policy)
There are some specialized insurers that could schedule other coverages to an Umbrella policy but for this article, we will focus on the standard Umbrella form.
In addition to the additional limits of insurance, the Umbrella policy can be written on a very broad form that does not utilize the same exclusions as the underlying policy. As a result, the Umbrella policy can pick up coverages that may not be insured on other policies.
Excess Liability
Excess Liability is a policy that is purchased that adds to the limits of insurance. The policy is often referred to as a "follow form" policy that simply means that the Excess policy will "follow" the terms of the underlying or controlling layer.
Excess insurance can be purchased for several different types of coverage. Like an Umbrella policy, an Excess policy can be used to extend the limits of the:
General Liability policy
Automobile Liability policy
Employers' Liability policy
However, Excess policies can be provided for just about any type of insurance, including:
Professional Liability
In some cases, an Excess policy can be purchased to increase the loss limits on Property Policies
Should you wish to extend your Umbrella Liability limits even higher, you can even get an Excess policy to sit on top of your Umbrella policy.
The theory is that an Excess policy is an inexpensive and effective way of purchasing more limits. The Excess Liability layers can be stacked on top of each other. As the layers increase, the price per million dollars of coverage also reduces.
Either way, Excess or Umbrella, it is vital that you make sure that the coverage provided by the "controlling layers" are as broad as they can be. This is what guides the coverage into the excess. When you buy an Umbrella Policy, there is an extra step to ensure the terms are as broad or broader than the underlying layers.
Working with a good Broker like TSIB is essential when it comes to making sure you have the proper insurance for your company and upcoming projects. Reach out to us for a free review of your insurance policies.
TSIB's Risk Consultants are currently servicing the following locations:
East Coast: New York City, NY; Bergen County, NJ; Fairfield County, CT; Philadelphia, PA
Texas: Austin, San Antonio, Houston, Dallas
California: Orange County, Los Angeles County, Riverside County, San Bernardino County, San Diego County