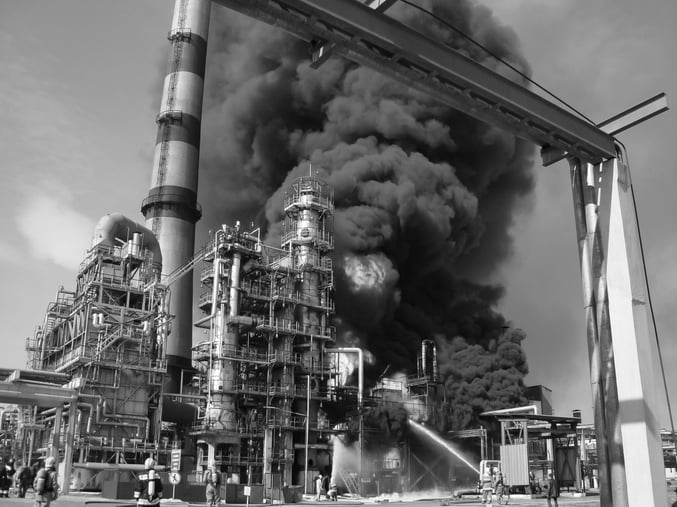 Image credit: g/Suleiko/Shutterstock
There are dozens of carriers offering a form of environmental or pollution coverage and the most common include Pollution Legal Liability (PLL) and Contractor's Pollution Liability (CPL).
Coverage Form
There is no standard environmental coverage form, which means each carrier utilizes its own proprietary policy form with its own language and definitions. An example would be the term "pollution event," which is defined differently by each carrier.
The slight differences in wording and definitions can cause implications to the coverage an insured will receive. Thus, it is crucial for every insured to understand this issue and be able to identify it.
Good brokers will encourage clients to read their policies carefully and seek guidance when they are faced with a misunderstanding of policy language. The following highlights some of the differences and similarities between Pollution Liability and Pollution Legal Liability: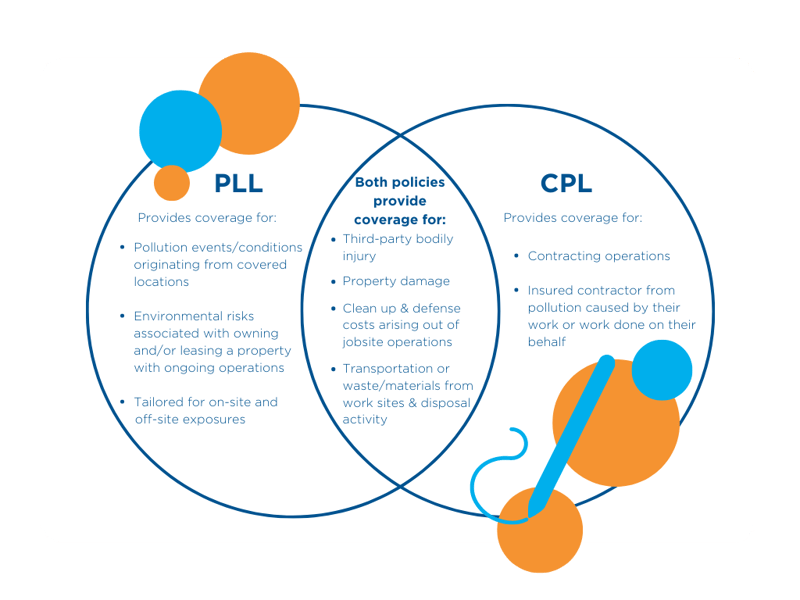 Pollution Legal Liability (PLL)
PLL is coverage for pollution events and conditions originating from covered locations. Its intent is to provide coverage for environmental risks associated with owning and/or leasing a property with ongoing operations and activity. This is relevant to any industry that owns, leases, and divests real estate. Some of the industries include:
| | |
| --- | --- |
| • Education | • Pharmaceuticals |
| • Energy | • Real Estate |
| • Healthcare | • Sports |
| • Hospitality | • Transportation |
| • Manufacturing | • Warehouse/Storage |
| • Mining | |
Risks can range anywhere from indoor air quality to fire & explosions to chemical spills and more. What makes PLL unique is that the coverage can be tailored for on and off-site exposures, as well as existing conditions. Coverage is afforded for a third-party bodily injury, property damage, cleanup costs, and defense costs arising out of a pollution event emanating from a scheduled location owned and operated by the name insured.
Common insuring agreements offered by carriers in either policy forms or endorsements include:
| | |
| --- | --- |
| • Builders Soft Cost | • Non-Owned Disposal Site (NODS) Coverage |
| • Business Interruption | • On-site Clean Up Coverage |
| • Existing Pollution Conditions | • Products—Pollution Liability |
| • Mold Liability Coverage | • Transportation Coverage |
| • New Pollution Conditions | |
Contractor's Pollution Liability (CPL)
CPL is pollution coverage for contracting operations. Contractors can purchase CPL to protect themselves from pollution liability. This coverage can include third-party bodily injury, property damage, cleanup costs, and defense costs arising out of their jobsite operations, waste & materials, or transportation from their work sites.
CPL coverage protects the insured contractor from pollution caused by their work or work done on their behalf by any subcontractors. The coverage is available on an Occurrence or Claims-Made basis, and the deductibles are usually small. Common exposures that are insured include:
Inappropriate disposal of hazardous materials
Operational risks related to construction services under a contract such as:

Surface water impact from excavation
Disturbing asbestos
Jobsite chemical spills
HVCA Construction or up-keep errors that result in mold/bacteria being released

Transportation risks related to movement of remediated hazardous materials:

Collisions in transit
Leaks from fuel tanks
Chemical or Hazardous Material spills in transit
The coverage provided by CPL is caused by pollution conditions that arise from the operations of the insured contractor. If you are an owner, you may want to consider requiring your contractor(s) to carry CPL coverage.
If their construction causes a pollution event, the CPL mostly likely would be the first to pay for the losses caused (depending on the circumstances of the loss and the policy language). However, as a property owner you need to be mindful if you require your contractor to carry CPL as it only provides coverage for pollution events that come from the contractors' work on the owner's behalf.
If you have any questions on your pollution policies, reach out to TSIB for a free insurance review. Together we can minimize your pollution risks on and off the jobsite.
TSIB's Risk Consultants are currently servicing the following locations:
East Coast: New York City, NY; Bergen County, NJ; Fairfield County, CT; Philadelphia, PA
Texas: Austin, San Antonio, Houston, Dallas
California: Orange County, Los Angeles County, Riverside County, San Bernardino County, San Diego County