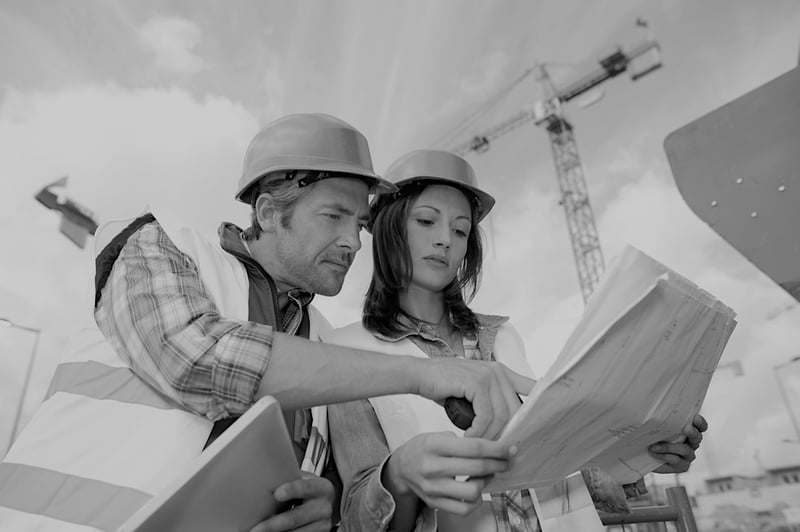 image credit: goodluz/shutterstock.com
The forecast that the construction sector will continue its growth pattern reflects the strength of the economy even late in this business cycle. A tremendously strong job market—coupled with low interest rates and a generally robust stock market—are working to ensure that 2020 remains strong overall.
Yet, there are growing concerns that may point to slower growth beyond 2020. A recent economic outlook survey by the National Association of Business Economics put the odds of a U.S. economic recession starting by mid-2020 at 30%, with an estimated increase to 60% by the end of next year.
Here are several potential threats that could affect the robust growth in the construction industry looking forward.
1. Labor Shortage
As the recession rocked the economy in 2008, nearly 650,000 workers left the construction sector completely. Now, many younger workers avoid construction jobs altogether—seeing them as difficult and dangerous—and without opportunity for upward mobility. In the United States alone, there are 338,000 unfilled construction jobs as of September 2019, according to the US Bureau of Labor Statistics. Contractors are hiring, but jobs remain open.


2. Weakening Business Confidence
Business confidence scores have fallen to levels not seen in a decade, according to the Conference Board's measure of CEO confidence. Ongoing trade issues and tariffs, in conjunction with expectations of slower worldwide growth, are leading to a heightened amount of uncertainty. Unusually volatile construction commodity prices—and increases in the cost of construction—pose stiff headwinds for the construction sector and are cause for concern for many executives in this sector.


3. Consumer Concerns
While contractors have been slightly nervous for some time about long-term forecasts for impending doom in the economy, consumer sentiment has been largely positive. Historically low unemployment rates have allowed salaries and wages to grow at their strongest pace in over a decade. Low inflation has meant that these wage increases haven't been chewed up by rising costs for consumer purchases.
However, even consumers are signaling that not all may be well going forward. Both the Conference Board's Consumer Confidence Index and University of Michigan Consumer Sentiment Index saw significant dips this past June. Historically, consumer anxiety over existing conditions, coupled with an even greater concern over future conditions, has signaled future weakness and instability in the economy.
4. Limited potential for Fed rescue
The Federal Government has been running significant annual budget deficits, with a recent report from the Congressional Budget Office (CBO) estimating that the federal debt is likely to equal 78% of our nation's GDP by the end of the year—and projected to reach even higher levels over the coming years. With this forecast from the CBO, Congress will likely have a limited appetite to further increase the federal debt with stimulus efforts aimed at dealing with any economic slowdown.
On the monetary policy side, the Federal Reserve Board reduced short-term interest rates to near zero during the last recession in an effort to stimulate the economy. With interest rates remaining at historic lows today, there is limited ability for monetary easing by the Federal Reserve to pump additional liquidity into the economy.

5. Leading Indicators
U.S. architecture firms have recently been sending off troublesome signals. The AIA's Architecture Billings Index (ABI)—a leading indicator of the health of the construction market—is showing signs of softening. The most recent available data from August 2019 shows a significant drop in both new project activity and design billings. While there are some pockets of strength depending on sector and geography, this recent volatility in the ABI has generated concern for the construction outlook.
While there is reason for cautious optimism for the construction sector heading into 2020, storm clouds on the horizon should not be ignored, particularly when considering long term investments like equipment and property. If you have questions or concerns about how these factors will affect you, reach out to us today for a free Risk Analysis!

Did you miss it? Click Here for Part 1, and learn which construction markets are expected to do well in 2020!