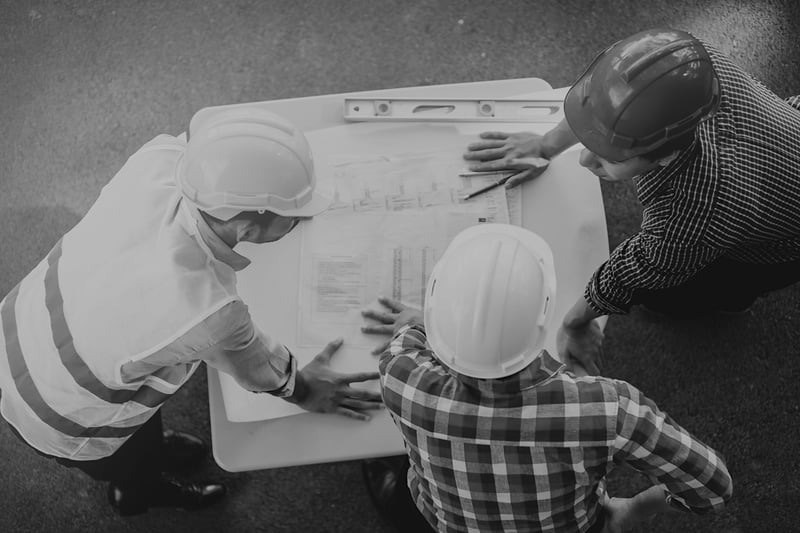 image credit: Naparat/shutterstock.com
When we look back at the U.S. economy this year, we see it performed reasonably well during the first half of 2019. Job growth for the economy as a whole was at a level that added almost $2MM in additional payroll positions this year. The stock market showed healthy gains and inflation has been kept under control. On a broad scale, the economic growth for 2020 is projected to be 2% at an annualized rate.
Within the construction industry, spending has been at a moderate growth pace, and the industry overall is tracking to have added an additional $200K in payroll positions in 2019. The largest increases in construction jobs are happening in heavily populated states like California, New York, and Florida, with the central Midwest seeing growth that is more limited.
While new construction projects beginning in 2020 are expected to decline, the level of activity will remain near recent highs. Certain sectors of the construction market, however, will fare better than others. Below is a look at how some markets are expected to do in 2020:


Nonresidential Building
Spending on nonresidential building has increased almost 4% for 2019 and will still show a 2.4% increase for next year, according to the AIA Consensus Construction Forecast. While some sectors of the construction market will see declines over the next 12-18 months, the consensus is that the overall construction activity will continue to expand.


Petrochemical Facilities
Recent declines in oil and gas prices have helped to revive the petrochemical facilities market. Louisiana, in particular, is expected to add tens of thousands of petrochemical jobs in the next several years, as existing facilities are upgraded and new facilities break ground.


Single-Family Homes
Single-family home construction continues to show growth, with new housing starts expected to continue at an upward pace as demand continues to be strong and interest rates remain low.


Institutional Buildings
Institutional buildings—primarily dominated by healthcare and education—should see moderate gains next year. Favorable demographics in this sector are driving the need for new educational facilities, as school districts nationwide come under immense pressure to keep pace with an increasing headcount.



Hotel & Office Buildings
Hotel construction is expected to fare a bit better over the next 18 months, as is office construction, given the continued strong jobs market.


Retail
Retail construction, conversely, is projected to see a modest decline when full year 2019 numbers are available and will remain essentially flat next year.


Religious Construction
Likewise, religious construction—for years the Achilles heal of the construction market—is expecting continued weakness. Lackluster attendance and declining membership (and contributions) have largely contributed to this trend.


Public Works
Public works construction starts are expected to move higher (4% or more) in 2020 across all project types. Federal appropriations have kept coffers full for public works construction, and this will likely translate into continued growth on transportation and environmental-related infrastructure construction starts as we head into the new year.
To learn how the market is going to perform in your state or sector next year, and affect your business, reach out to TSIB today!