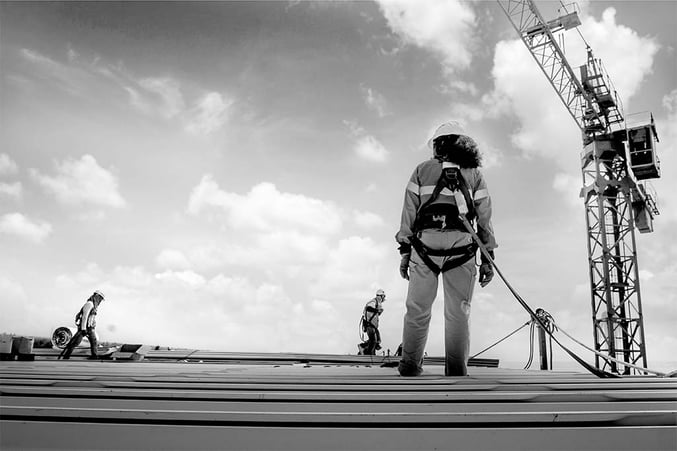 Image credit: Bannafarsai/shutterstock.com
Risk is everywhere. As a construction Owner, you have had to navigate your risks and exposures in the office and on the job site. Unfortunately, maybe some of those exposures have led to expensive losses and have forced you to reevaluate your risks. Luckily, when it comes to any type of risk, there are 5 basic methods on how to address your risk:
1. Risk Avoidance
We can always work to prevent or avoid risks. Though that isn't always successful, this method implements risk management practices that can help prevent unnecessary or foreseeable risks.
2. Risk Mitigation
Risk Mitigation comes in a variety of forms. This method is where we see your Safety Program, Training, and Planning efforts utilized to try to minimize a loss associated with a risk. It's important that you have a good Safety Program in place, as that is key to helping prevent future claims.
3. Transfer of Risk
Another option is to transfer the risk. This is when the risk is being transferred from one party to another. Risk Transfer can occur between companies, companies and Carriers, or even Carriers and Reinsurers. There are a variety of ways to do this, including Contractual Risk Transfer. You can also utilize your insurance program to transfer risks as well.
4. Assumption of Risk
This method is when the consequences of the risks are known but accepted anyway. Before deciding to take this route, it's best to work with your Broker and have a detailed Risk Management Analysis. This analysis will help you decide if the assumption of risk is something that makes sense. You don't want this decision to be spontaneous, but rather deliberate.
5. Risk Finance
Risk Finance focuses on forecasting your company's expected losses over a certain period of time. Depending on what type of risk transfer option (i.e. property & casualty insurance, self-insurance, captives, etc.) you've chosen to protect your business, it will determine the type of financial responsibility you will have should a loss occur. Having a good risk financing strategy in place will not only minimize your future loss costs, but set your company up to be profitable.
No matter, what type of risk you may have, there is a method to help minimize the loss. Working with a Broker who knows the construction industry is the best way to implement the right methods, as it could save your company additional stress and money.
It can be difficult trying to figure all of this out on your own. That's why, we have our Insurance, Surety, and Claims Experts ready to help. Click below to learn the 5 basic methods of Risk Management.
TSIB's Risk Consultants are currently servicing the following locations:
East Coast: New York City, NY; Bergen County, NJ; Fairfield County, CT; Philadelphia, PA
Texas: Austin, San Antonio, Houston, Dallas
California: Orange County, Los Angeles County, Riverside County, San Bernardino County, San Diego County