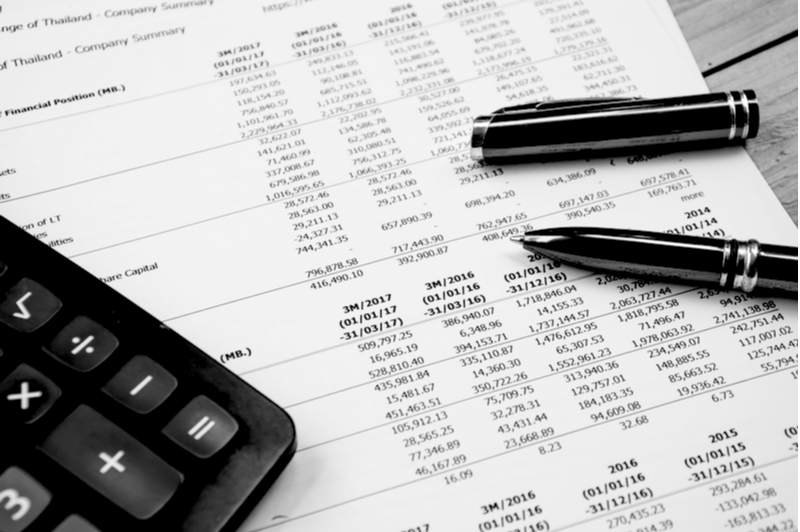 Image credit: pragasit+Lalao/shutterstock.com
You've heard the saying, cash is king? Well, it really is. Managing your cash flow is key to your success in the construction industry. As a Contractor, your cash flow flexibility is critical to your business. When you look at your company's cash flow, you can gauge how much money you are able to spend at any given time.
The more money you have available, the more money you can spend on supplies, material increases, qualified labor, etc. Having a proper system in place now is the only way to make sure your company is still around in 10 years.
1. No Project Pipeline, Less Projects = Less Income
Projects are being cancelled and delayed due to economic uncertainty. Unfortunately, this is leaving a very small pipeline of possible projects that Contractors can bid on. Since there are a small number of available projects, Contractors are being forced to lower their bid to be competitive. This makes it hard for you to obtain any kind of profit or have additional cash.
2. Delays on Project Sites
An unforeseen problem can cause a jobsite shutdown or delay. These issues may be fixable, but the entire project needs to shut down to address the concerns. This delays start days and ultimately your payment.
3. Increased Overhead Costs
Qualified labor, supply costs, and material increases all affect your company's overhead. The qualified labor shortage is driving up costs making it difficult to find a good laborer. In addition to increased overhead, material costs have increased along with delays in receiving them.
4. Lack of Upfront Capital For Insurance Premiums
Not only is it difficult for Contractors to obtain proper insurance coverage, but your company does not typically have the upfront capital to cover the first 6 months of your premium. Often you find yourself paying for insurance months before you even begin the project.
5. Delayed Payments
When projects are shut down and delayed, unfortunately so is your payment. You're still expected to pay for your materials, supplies, labor, insurance, etc. before receiving any form of payment.
If you do not have a proper cash flow management system in place, not only is your company losing money, but it's most likely not making a profit either. Initially, your company may get by without making a profit or breaking even, but over time it will catch up to you and ultimately prevent your company from being successful.
If you have any questions on how your company can handle your cash flow management better or where to start, reach out to TSIB today and speak with one of our team members today!
TSIB's Risk Consultants are currently servicing the following locations:
East Coast: New York City, NY; Bergen County, NJ; Fairfield County, CT; Philadelphia, PA
Texas: Austin, San Antonio, Houston, Dallas
California: Orange County, Los Angeles County, Riverside County, San Bernardino County, San Diego County