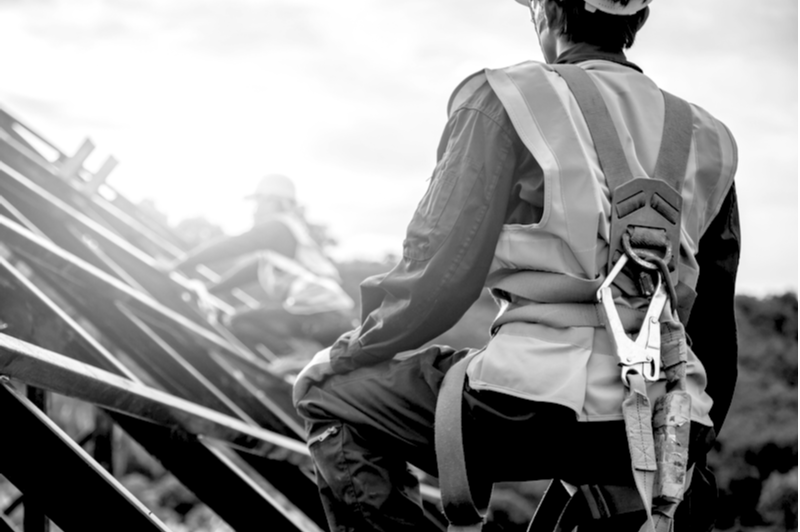 Image credit: Tong_stocke/shutterstock.com
Minimizing your construction job site's risk is the key to having a successful project. To achieve this, having a good Safety and Loss Control Program in place will help. Since each construction company has its own unique set of risks, figuring out where to begin when creating a Safety Program can be daunting. To help, here are 10 safety best practices we have found that work:
Create a Safety Committee

Nothing Hits the Ground

Handrails at any Height

Ladders Last

Full-time Material Manager on Project

Job & Daily Hazard Analysis

Implement a Predictive Safety Solution System

Weekly Safety Training for Staff

Strict Worker Removal Program for Violators

Principal Meetings After Every Incident
There are many other best practices, however, we have found these to be the most successful. Make sure you take the time to educate your employees on the importance of safety. The more they feel involved and part of the overall safety process, the more they are likely to help enforce the program. The benefits of a Safety Program are far-reaching, including low turnover, cost savings, positive company reputation, and safe employees.
TSIB has developed many Best Practice recommendations for both our clients for corporate and project-specific safety plans. If you have any questions about how to build a new Safety Program or enhance your existing program, reach out to TSIB and speak with one of our Risk Consultants today.
TSIB's Risk Consultants are currently servicing the following locations:
East Coast: New York City, NY; Bergen County, NJ; Fairfield County, CT; Philadelphia, PA
Texas: Austin, San Antonio, Houston, Dallas
California: Orange County, Los Angeles County, Riverside County, San Bernardino County, San Diego County