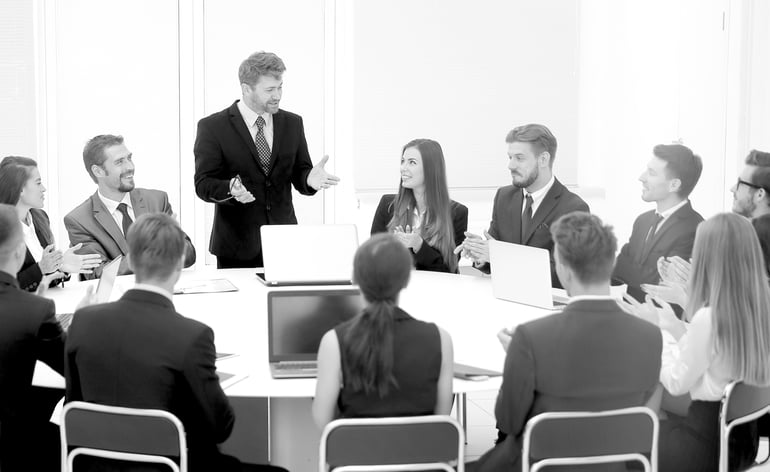 image credit: ASDF_MEDIA/shutterstock.com
Lawsuits are all too common these days. According to the Chubb 2013 Private Company Risk Survey, the average total cost of Directors & Officers lawsuits to companies typically falls in the six-figure range, including judgments, settlements, fines and legal fees. Without sufficient insurance coverage, defending a lawsuit could be financially devastating to your company. Directors and Officers liability insurance protects a company's board of directors and/or officers from personal losses against lawsuits.



Why would Directors and Officers be sued?
Directors and officers are sued for a variety of reasons related to their company roles, including:
Breach of fiduciary duty, resulting in financial losses or bankruptcy
Misrepresentation of company assets
Misuse of company funds
Fraud
Failure to comply with workplace laws
Theft of intellectual property and poaching of competitor's customers
Lack of corporate governance
Illegal acts or illegal profits are generally not covered under D&O insurance.
This insurance typically protects the company, as well as covers legal fees, settlements, and other costs in the event that employees, vendors, competitors, investors, customers, or other parties, sue for actual, or alleged, wrongful acts in managing a company.
D&O insurance is the financial backing for a standard indemnification provision, which holds officers harmless for losses due to their role in the company. Many officers and directors will want a company to provide both indemnification and D&O insurance.
Any company, private corporation or public entity, with a corporate board or advisory committee should consider investing in D&O insurance, including non-profit organizations. Your company does not have to post revenues in the tens of millions of dollars for your directors and officers to be sued over their management of company affairs. In fact, smaller businesses, even a family run business, with fewer assets may need the protection just as much as large, deep-pocketed corporations. Small businesses need to protect employees acting in a capacity of a director or officer.
Want to avoid the headache and financial trouble of a lawsuit? Discover best practices for Directors, officers & employment liability. At TSIB we help organizations find coverage that has allowed businesses to protect themselves from unexpected costs and claims.