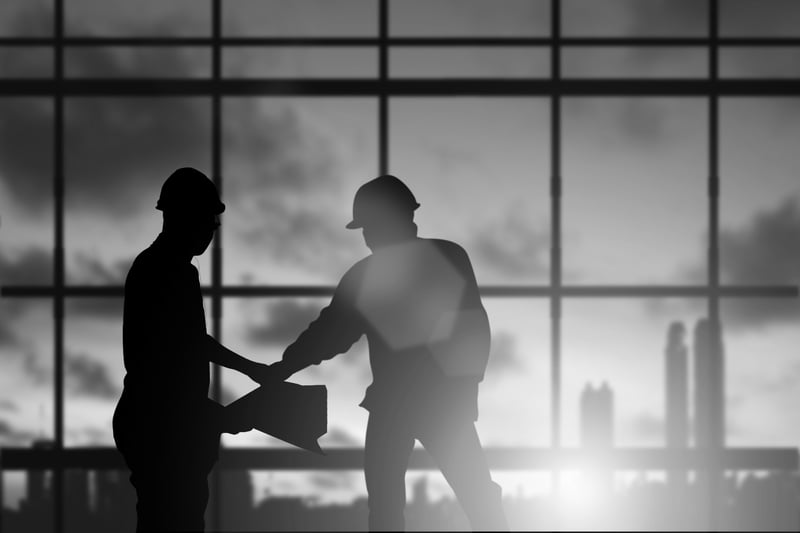 Image credit: yuttana+jeenamool/shutterstock.com
Shrewd General Contractors (GC) need to consider requiring surety bonds from their first-tier subs. This will help manage a contractor's risk in any construction project and protect against claims from subcontractors and suppliers further downstream. Establishing and following a rigorous subtrade pre-qualification practice, is a key part of risk management for all contractors. Specifically:
Performance bonds guarantee the contractor's performance of its contract with the GC
Payment bonds guarantee the contractor's payment to third parties who supply labor, material, or equipment on a project
What is the performance bond?
A performance bond is an agreement between the GC, the subcontractor, and the subcontractor's surety company. It is project specific. It ensures the subcontractor's work for that project will be completed, consistent with the contract terms.
If a subcontractor fails to finish a project, the surety company could intervene and:
Assist the sub to finish the project or,
Find another contractor to finish the work, among other remedies
In general, a subcontractor performance bond guards the GC against the risk of default on the work. It's important to note these bonds do not protect a subcontractor's lower tiers or suppliers.
What is a payment bond?
A payment bond is also a three-party contract and ensures that the subcontractor's subs and vendors are paid. Many times, it is necessary to have both performance and payment bonds together on projects. In fact, it's common to have both issued simultaneously.
Public and Private Jobs
Keep in mind there is no mandate for the bonding of subs on public or private jobs. As a result, the decision falls on the General Contractor. In the surety business, the general rule of thumb is that bonds should be considered for:
All major trades that represent a large percentage of the total job, or
Trades that are completing a crucial part on the project, or
Unfamiliar subs tasked with a substantial portion of a job
There is also a cost associated with bonding, usually between 1% and 3% of the subcontract value. However, cost when considering the protection and peace of mind that bonding provides, it's not a high cost.
Have more questions about surety bonds? Contact TSIB today and speak to one of our Risk Advisors. If you have any other insurance questions, reach out to TSIB for a free risk review.