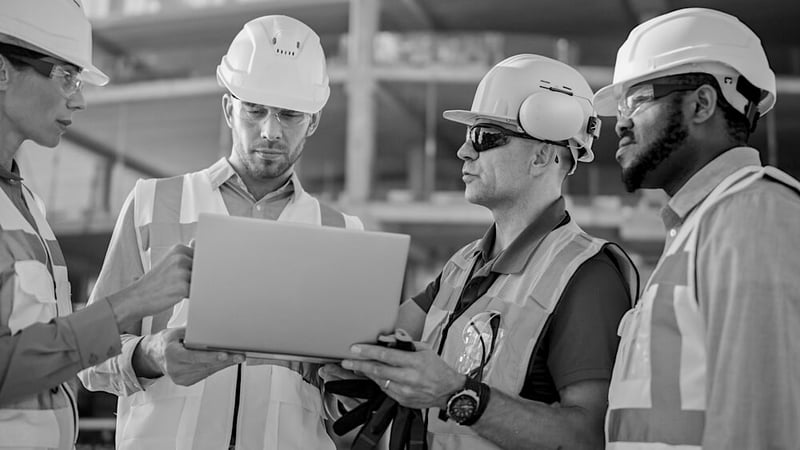 image credit: Gorodenkoff/shutterstock.com
In the construction industry, Surety bonds are often an important part of a project. They help keep a project on track and ensure that there is a backup plan in place for an Owner, in case a Contractor cannot complete their work. In this situation, a Surety bond is a guarantee by a Surety company to fulfill the obligation of a defaulting Contractor. Bonds protect the Project Owner against a loss as a result of the Contractor's failure to meet this contractual obligation. Here are a few ways that surety bonds can help project owners minimize their risk.
Performance Bond
The Performance Bond provides a guarantee to the Owner that the Contractor will complete the project, consistent with the terms & conditions of the contract. If the Contractor cannot satisfy its obligation to the Owner, the Surety then becomes obligated to fulfill the contractual commitment of its Contractor up to the bond amount.


Payment Bond
The Payment Bond (also referred to as a "Labor and Material Payment Bond") guarantees that Contractors and Vendors on the project will be paid. As such, it can be viewed as a mechanism to protect the project from liens if Contractors are not paid—though, in practice, this is not always the case. Like the Performance Bond, the Payment Bond is generally issued for 100% of the contract amount.


Maintenance Bond
Performance and Payment bonds will typically remain in place for the life of the contract until the Owner builds and accepts the project. At that point, a Maintenance Bond may be issued to protect the Owner against defects in materials and workmanship for some period following project completion—usually 1-2 years.
As an Owner, it's important to make sure you have both a Performance bond and Payment bond in place. Since the construction industry is teeming with risk and uncertainty, bonds work to remove some of that risk for Project Owners and allow projects to move forward to successful completion.

If you have questions about Performance and Payment bonds, reach out to TSIB today and speak with one of our Surety Brokers located in New Jersey, California, and Texas! You may also download our Surety Solutions Brochure below for additional insights.