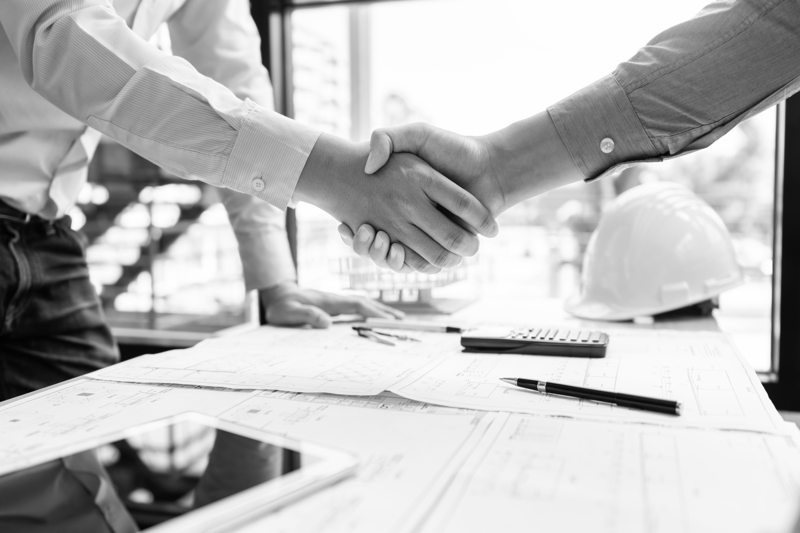 Image credit: Indypendenz/shutterstock.com
As a broker, you may have a client who would benefit from a Wrap-Up project. Unfortunately, your brokerage firm doesn't place or administrator Wrap-Up policies. This can be a problem for you, as your client is going to need a broker that does.
Instead of losing your client to a competitor, consider partnering with a broker that not only places Wrap-Up coverages but also manages the Wrap-Up Administration. These administrative duties could include handling the subcontractor enrollments, payroll, and COI tracking.
When looking for a Co-Broker to partner with, here are some things to consider. Pick a broker who:
Understands construction

Working with a broker whose primary focus is construction means they understand the risks your client is dealing with and the best way to minimize them.

Has an in-house Wrap-Up Administration Team

This takes the stress off you from having to do it and from looking for yet another partner. Working with a broker who is experienced with managing all the administrative functions streamlines the process for you. This could include activities like creating the Wrap-Up manual, running contractor orientations, or issuing COIs.

Has a centralized RMIS

Having a centralized system, keeps the project organized and keeps all the required documentation in one place. It's easier to run reports and manage the overall success of the project.

Supports you

Having your partner available to assist you throughout the entire project is extremely important. Whether the support is placing coverage, carrier introductions, feasibility studies, or answering client questions. You need a Co-Broker that isn't going to leave you once the deal is done.
That's why working with a broker like TSIB is beneficial to your firm. TSIB's Co-Broker+ Program, allows brokers who do not have an established Wrap-Up portfolio to work with TSIB. Our goal is to help you keep your clients' business in-house and add additional revenue to your firm. Instead of having your client shop around for a new broker, partner with TSIB.
If you have any questions or want to learn more about our Co-Broker+ program, reach out to TSIB to learn more.
TSIB's Risk Consultants are currently servicing the following locations:
East Coast: New York City, NY; Bergen County, NJ; Fairfield County, CT; Philadelphia, PA
Texas: Austin, San Antonio, Houston, Dallas
California: Orange County, Los Angeles County, Riverside County, San Bernardino County, San Diego County