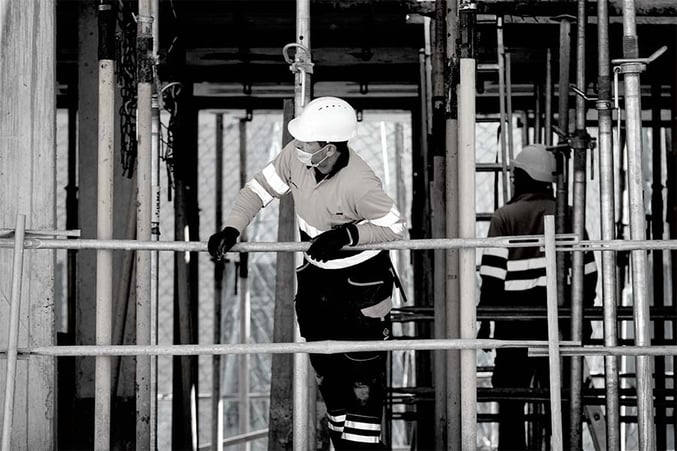 Image credit: Daniel+Ferrer+Paez/shutterstock.com
As a construction Owner, no matter your company's size, you are constantly taking risks. It's part of your nature as an Entrepreneur. However, there are some risks that you can't gamble on. These types of risks or exposures could include fires, vandalism, subcontractor delays, unidentified utilities found on a project site, design errors, site contaminations, equipment breakdown, injuries, and much more.
It can be daunting trying to keep track of all of them. You may not even know some exposures exist until it's too late and you are faced with a claim. The best way to minimize your construction risk is to implement sound Risk Management solutions. Risk Management is the practice of identifying & analyzing loss exposures and taking steps to minimize the financial impact of the risks they impose.
It's important to work with a Broker whose main focus is the construction industry, as they can identify risks and exposures unique to your industry. Your Broker will guide you through the Risk Management Process which minimizes your accidental business losses by implementing decisions to keep your company safer.
Typically the 5 steps in the process are:
Identify & Analyze Exposures to loss
Examine feasible alternative Risk Management Techniques
Select the most appropriate Risk Management Techniques
Implement the chosen techniques
Monitor the results
Once you have identified & analyzed your exposures through a Risk Assessment, you and your Broker will start to implement methods for treating risks, also known as Risk Management Techniques. Traditionally, these methods have been risk control, risk transfer, risk avoidance, risk sharing, and loss prevention & reduction.
In addition, a good Broker will be able to help you identify how utilizing your Insurance and Surety Bonds properly, can ultimately contribute to minimizing your risk. To learn more about how Insurance and Surety Bonds can help, see our Construction Risk Management Seminar recap!
Our Risk Consultants are currently servicing the following locations:
East Coast: New York City, NY; Bergen County, NJ; Fairfield County, CT; Philadelphia, PA
Texas: Austin, San Antonio, Houston, Dallas
California: Orange County, Los Angeles County, Riverside County, San Bernardino County, San Diego County