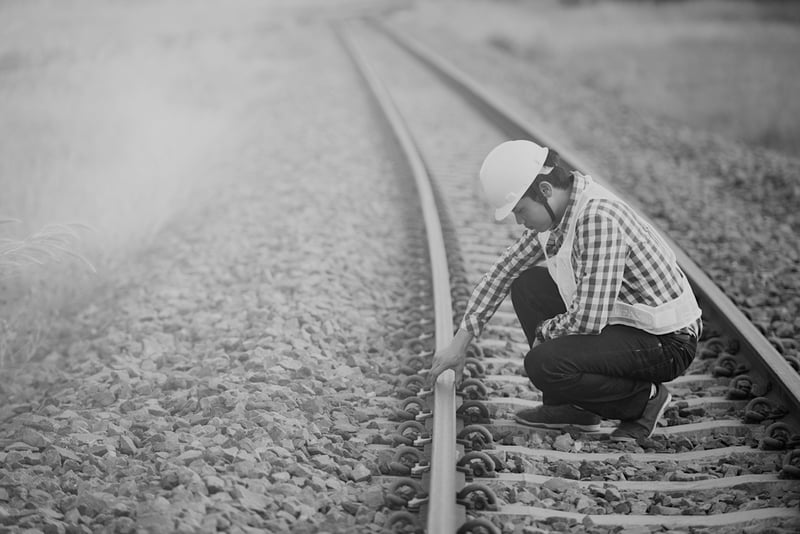 image credit: SimplyDay/shutterstock.com
Construction projects built alongside or over a railroad carry with them a unique set of risks which are not addressed in a contractor's general liability policy. That is due to the fact that a contractors' general liability policy contains an exclusion for the contractors work within 50 feet of a railroad. As a result, all railroad operators will require the contractor(s) to provide a Railroad Protective Policy in addition to all other insurance requirements.
A railroad protective liability policy provides coverage for the railroad's liability or both bodily injury and property damage to third parties. It also provides coverage for damage to property owned by, or leased to, the railroad. It does not provide coverage to the contractor, but the contractor does benefit from the coverage.
Since these liabilities are not covered in their general liability policy, without the purchase of the Railroad Protective, the contractor might be forced to bear these costs as an uninsured contractual liability. It is to the contractor's' advantage to be certain that the coverage is written on sufficiently broad terms.
Railroad Protective Liability Policies (RRP) contain two coverage parts:
1. Coverage A of the railroad protective liability policy covers the insured railroad's liability for bodily injury or property damage (including damages claimed by non-injured parties in connection with a covered "bodily injury," such as loss of services or wrongful death) under the following conditions:
The bodily injury or property damage must occur during the policy period.

The bodily injury or property damage must arise out of "acts or omissions" at the policy's designated job site and arise out of the "work" described in the policy declarations.
2. Coverage
B of the railroad protective liability policy provides direct, first-party property coverage against physical damage to property owned by or leased to the railroad, or in the possession of the railroad under a lease or trust agreement. Coverage conditions are the same as Coverage A where the loss must arise out of acts or omissions at the job locations that are related to the designated "work." Perhaps the most obvious example of a loss in this category is damage to a train caused by the contractor's activities near the tracks.
RRP policies are project-specific. This means the policy coverage will only apply to the location where work is performed, and the effective and expiration dates should coincide with the duration of the project. These policies only apply to the work in progress—not to completed operations.
If you aren't sure if you have the proper coverage for a project you're working on or have questions about other insurance coverages, give TSIB a call today at 201-267-7500!