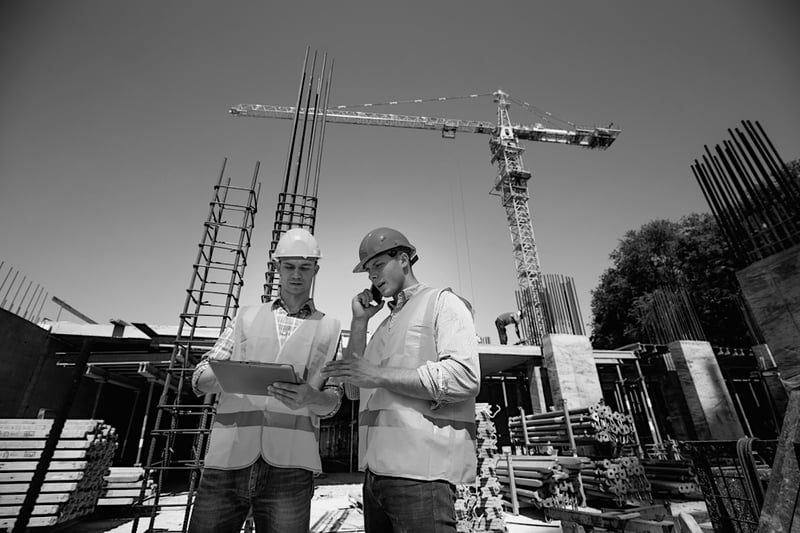 image credit: Leika production/shutterstock.com
Builder's Risk insurance is a type of insurance that provides coverage for buildings during the course of construction. This coverage protects insureds against damage or loss of equipment, materials, and/or fixtures used during construction or renovation; prior to the acceptance and delivery of the building to the owner.
Unlike other coverages, there is no single standardized Builder's Risk coverage form. However, ISO's Builder's Risk Coverage Form CP 00 20 and IH 00 70 12 13 are the basis most carriers use to develop their forms. Since each carrier policy form is so varied, it is imperative to examine the coverage extensions to ensure adequate protection for construction projects. The following are 8 beneficial coverage extensions to consider:


1. Faulty Workmanship Coverage
Coverage for damage to property caused by an insured peril that results from faulty workmanship.



2. Delay in Completion Coverage
Coverage which insures against income loss or specified additional expenses (such as additional interest charges and advertising expenses) that result from a delay in the completion of a construction project beyond the expected completion date as a result of covered property damage.



3. Property of Others
Coverage for items supplied by others for which the named insured is responsible for.



4. Debris Removal
Coverage for the cost of removal of debris of covered property damaged by an insured peril.



5. Water Intrusion
Coverage for water intruding on a structure during construction not resulting from another covered peril such as named storm or flood.



6. Ordinance or Law
Coverage for loss caused by enforcement of ordinances or laws regulating construction and repair of damaged buildings, in accordance with current building codes or green initiatives, rather than simply repaired.



7. Testing
Coverage for the testing of newly-installed machinery or equipment, as well as overhauling engines.



8. Expediting & Extra Expenses
Coverage which pays for additional costs in excess of normal operating expenses that is incurred to continue operations while its property is being repaired or replaced after having been damaged by a covered cause of loss.

Such diverse coverage extensions help insureds with their overall efforts to mitigate risk. If you still have questions regarding Builder's Risk, coverage extensions, or other insurance policies, give TSIB a call today at 201-267-7500!