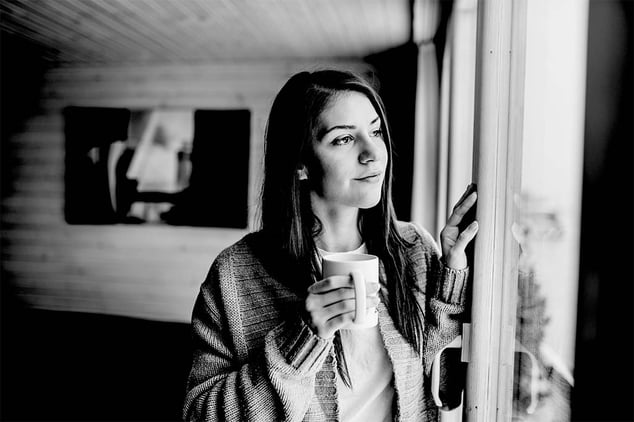 Image credit: eldarnurkovic/shutterstock.com
If we have learned anything from COVID-19, it is that we all need to prioritize our mental health. As an employer, you might not think you should concern yourself with your employees' mental health. That would be a mistake. Mental health affects your employees' productivity levels, lateness, and time away from work. All these things can have a negative impact for your business. That's why it's crucial you have a good Mental Health Benefits package.
Consider these startling statistics regarding mental health in the workplace:
Nearly 60% of employees struggle with mental health
40% of employee take an average of 10 days off from work each year for mental health reasons
58% of employees diagnosed with depression, do not intend to share their diagnosis with their employer
49% felt telling their boss their depression diagnosis would jeopardize their job
Roughly 1 in 4 employees have been diagnosed with depression
Employees who struggle with depression found it harder to concentrate, had increased indecisiveness, and forgetfulness. Many employees do not feel they can invest the time to take care of their mental health. However, if mental health is not prioritized in the workplace, it can lead to:
Increased accidents
Claims
Disability
Workplace violence, etc.
All of these can be costly and negatively affect your company's bottom line.
Creating a safe environment is key. As an employer, offering a good Mental Health Benefits package, demonstrates you're prioritizing the health of your employees. You're removing the stigma around mental health and encouraging your employees to seek the treatment they need. Employees who take care of their mental health are more likely to have increased levels of productivity.
If you're interested in learning more or have additional questions about what a good Mental Health Benefits package includes, reach out to TSIB today and speak with our Employee Benefits team.
TSIB's Risk Consultants are currently servicing the following locations:
East Coast: New York City, NY; Bergen County, NJ; Philadelphia, PA
Texas: Austin, San Antonio, Houston, Dallas
California: Orange County, Los Angeles County, Riverside County, San Bernardino County, San Diego County