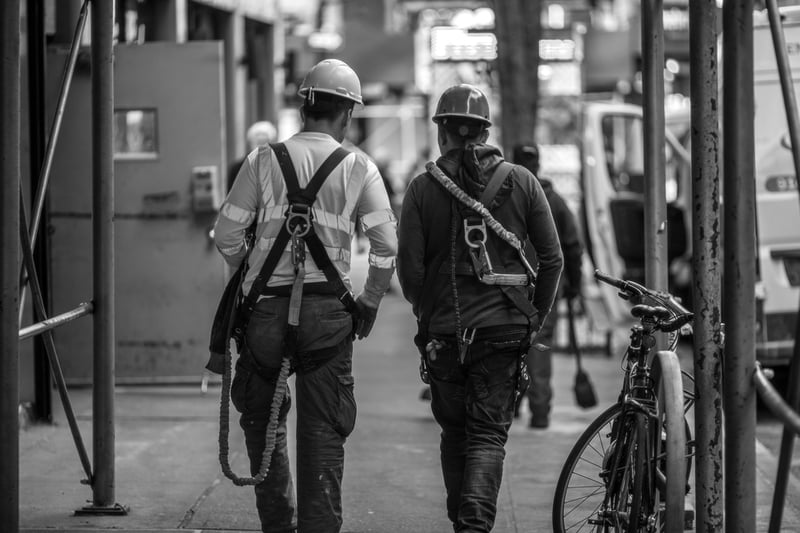 image credit: Michael Godek/shutterstock.com
New York's construction industry presents many challenges from an insurance and risk management standpoint. One way the insurance industry has evolved to remain competitive with rising insurance premiums and high exposure indemnity claims is through the implementation of Wrap-Up Insurance Programs or CIP (Controlled Insurance Programs).
The two types of Wrap-Ups that are commonly mentioned are Owner Controlled Insurance Programs (OCIP) and Contractor Controlled Insurance Programs (CCIP). While these products are not new to the insurance industry, they are becoming the preferred method of how to provide insurance for mid & large sized construction projects in New York. Below are some advantages to having Wrap-Up Insurance in New York:
1. Reduce Overall Construction Costs
Cost is one of the primary advantages to Owner's and General Contractors (GC) for using this type of insurance program. By using this product, Owners/GC's are able to reduce bids from subcontractors, as their bid proposal will not have an insurance cost component in the bid. This reduces the overall costs of the construction project.
2. Project is Sufficiently Insured
Another advantage to Wrap-Up Insurance in New York is Owners and GC's are able to ensure the entire job is sufficiently insured from a General Liability and Workers' Compensation standpoint. This eliminates the risk of subcontractors not having the proper insurance coverage or having insufficient insurance coverage in the event of a loss.
Owners and GC's are also able to exclude certain trades from the insurance program that are deemed to have high exposure, which would otherwise lead to higher insurance premiums if those trades were enrolled in the program.
3. Reduce Claim Costs
OCIPs and CCIPs work well on mid & large sized construction projects as they mitigate protracted and contentious litigation between parties in the event of a loss. This reduces costs from an expense standpoint and allows the parties to focus on the merits of the claim, as opposed to having expensive legal battles over insurance and indemnification clauses in the subcontracts.
With one insurance carrier managing the claims for the entire project, they can develop strategies from a cost mitigation standpoint to reduce indemnity and expense payments. Furthermore, the Broker and underwriting insurer are likely to enforce stringent safety and loss control procedures, which ultimately translates to a safer run construction project.
4. Merit Focused
New York is unique as it employs the Labor Law, which is designed to hold Owners and General Contractors liable for workplace accidents. Given that Owners and General Contractors are target defendants under the Labor Law, the use of an OCIP or CCIP allows the defendants to focus on the merits of the case rather than litigate against their subcontractors.
If you are interested in learning more about Wrap-Ups in your state and the advantages of placing one on your next project, reach out to TSIB today! You may also download our eBook, "Traditional vs. CIP Insurance," to learn which insurance method will work best for your next construction project.