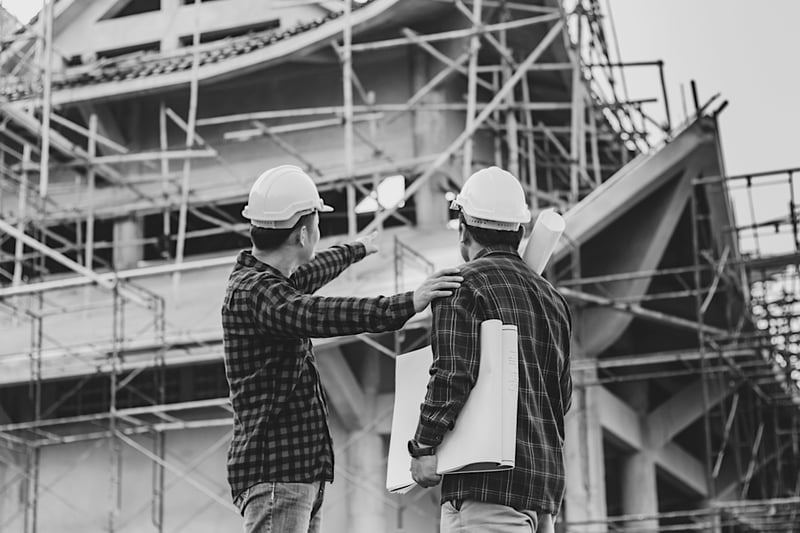 image credit: HTWE/shutterstock.com
As an Owner or Developer embarking on a new construction project, you must plan for a tremendous amount of risks. Some of this risk exposure is a direct result of the professionals and designers you will hire to help complete your project. Let's explore two options that can offer protection from this third-party risk.




Project-Specific Professional Liability Insurance (PLI):
Project-Specific PLI can be structured two ways – one where the design firm endorses their policy to carve out project specific limits for a client's project, or an Owner procured policy that covers all design firms engaged on their project.
The first usually provides the broadest coverage for design firms. However, it is often cost prohibitive and only will address the availability of limits and do nothing to change the allocation of defense within the limit.
Conversely for an Owner procured project-specific PLI policy, it is essentially only available for very large and very complicated projects (refineries, nuclear power plants, industrial complexes) where there is collaborative design effort amongst all parties.
Keep in mind for project-specific programs, since the coverage is extended to many insureds under the policy, exhausting the limit of liability for a claim(s) is a possible outcome.


Owner's Protective Professional Indemnity (OPPI):
OPPI is a policy that extends coverage to the owner only, for damages arising out of professional liability resulting from the design team on a project. It responds on an excess basis when underlying PLI policies are exhausted or otherwise insufficient. The policy is procured by the project owner and will sit excess of all underlying PLI policies – A&E, construction managers, surveyors, etc.
OPPI polices offer broad coverage terms, low deductibles, and are very cost effective in the current market. OPPI is an ideal risk management solution for any Owner to consider on a project, and it is a must when undertaking a building program involving multiple projects and locations.


Interested in learning more about these options? Contact TSIB today for more details on how we can assist you in evaluating which option is best for your new project.