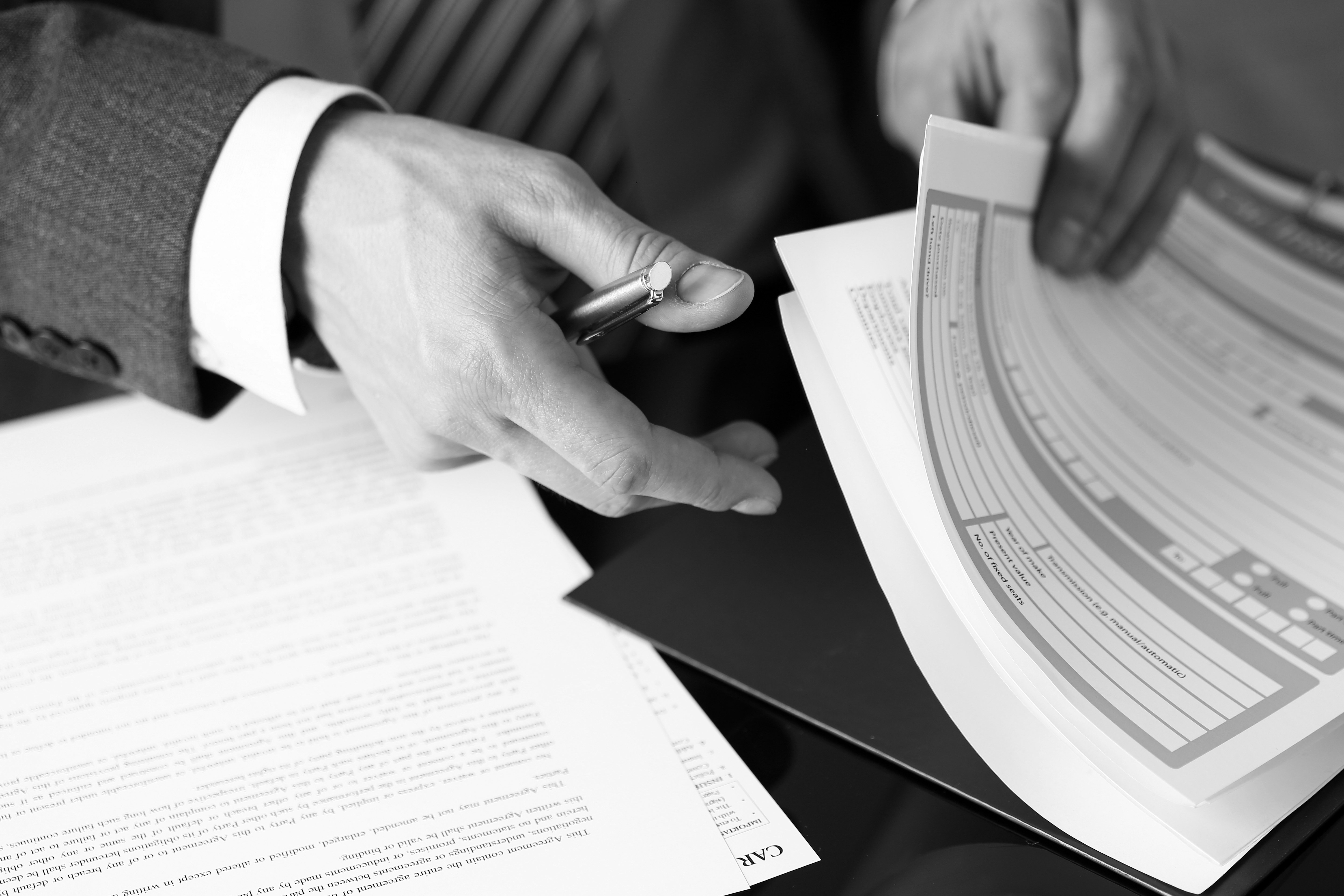 Image credit: H_Ko/shutterstock.com
Have you seen an uptick in auto-related incidents recently? Your company is not alone. From 2016-2021, the average commercial auto claim payments rose by 35%. Such a dramatic spike needs purposeful attention if you have any chance at combatting it.

Auto Coverage
As a business owner, your commercial auto liability insurance policy is designed to address third-party liability losses from the ownership, operation, maintenance, or use of an automobile in the course of your business operations. Your responsibility as a business owner doesn't stop with simply purchasing and renewing commercial auto liability insurance. Screening, training, and selecting who drives for your company, is an equally important undertaking that will directly affect your auto claims and respective insurance costs. Keep in mind if an accident occurs and it is determined that your employee is at fault, you might still be liable even if he/she is driving a personal vehicle, and not a company-owned, rented, hired, or borrowed vehicle.

Common Driving Acceptability Guidelines
Make sure you familiarize yourself with the Driver Acceptability Guidelines set forth by your insurance company. Although the guidelines will vary depending on which insurance company carries your auto policy, examples of some common guidelines in today's market include that eligible drivers must:
Be at least 21 years old
Hold a valid license for a minimum of 3 years
Have no "Major Violations" in the last 3 years

Examples include DUI, using a vehicle during a felony, reckless driving, aggravated assault with a motor vehicle, etc.

Have no license suspensions or revocation in the last 3 years
Have no more than 2 accidents (regardless of fault) in the last 3 years
Have no more than 2 minor moving violations in the last 3 years
Regardless of vehicle ownership, when an employee causes a loss and fails to meet your insurance carrier's driver acceptability standards, this will leave your business without insurance protection.

Meeting the Driving Acceptability Standards
How can you be certain your employee meets these Driver Acceptability Standards?
Contact your commercial auto insurance broker to have them run the Motor Vehicle Records (MVR) for a potential driver before granting the employee permission to drive in the course of business.


Participate in your state's MVR "pull" or "notice" program. Many states offer employers the ability to receive immediate notifications, should an employee receive a moving violation or is found to be at fault in an accident. The states offering this service typically do so through their respective Department or Bureau of Motor Vehicles or Transportation. The cost associated with these services is nominal.


Create and implement a Fleet & Driver Safety Program which details your insurance carrier's respective Driver Acceptability Standards. These policies should be updated and distributed to employees annually.


Have your employees submit their state-issued driving record on an annual or bi-annual basis. Individuals can obtain their respective driving records from their State's Motor Vehicle Licensing Authority.
Have more questions about driver acceptability standards and how they can impact your insurance rates? Reach out to TSIB and speak with one of our Risk Consultants.


TSIB's Risk Consultants are currently servicing the following locations:
East Coast: New York City, NY; Bergen County, NJ; Fairfield County, CT; Philadelphia, PA
Texas: Austin, San Antonio, Houston, Dallas
California: Orange County, Los Angeles County, Riverside County, San Bernardino County, San Diego County