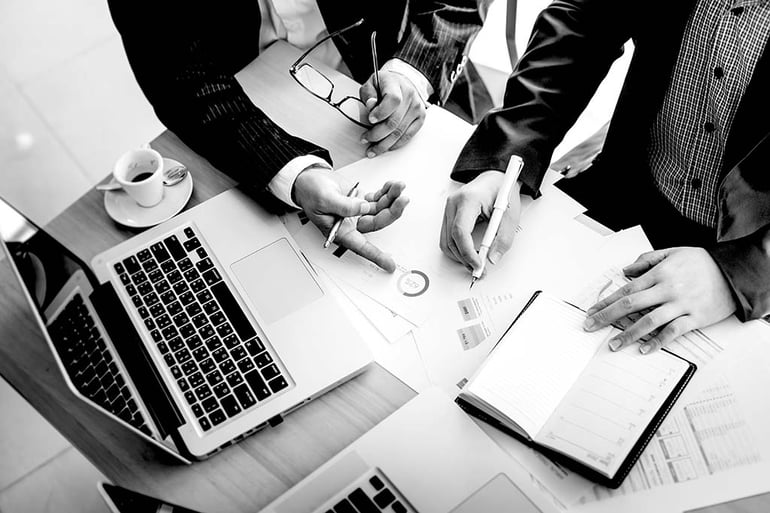 image credit: Indypendenz/shutterstock.com
Those who work in construction typically have a basic understanding of surety bonds and how useful they are when it comes to reinforcing industry regulations. However, some contractors that are required to purchase surety bonds know little about these insurance products, until they're told they have to purchase them. This post caters to those of us who aren't entirely sure on exactly how bonding works.
To better understand the role of surety bonds, construction professionals should familiarize themselves with the three most frequently requested contract bonds types that help regulate the industry.
1. Contractor License Bonds
Contractors almost always have to purchase a contractor license bond before they can be licensed to work on projects. Depending on various laws, a contractor license bond might be required by a state, county, city or even subdivision. Without the necessary contractor license bonds in place, contractors cannot be licensed. If they attempt to work on projects without a contractor license bond — or with an expired one— they'll face repercussions that include penalty fines, license revocation and legal action.
2. Bid Bonds

Not all construction projects require bid bonds, but they're frequently requested alongside the financial proposals contractors provide to project owners. If needed, project owners will require contractors to obtain a bid bond before they accept the bid and award the construction contract.
This bond guarantees that the contractor will enter into a contract for the original amount bid of the contract awarded. The surety places good faith in the bidding contractor and guarantees the contractor will, upon award, fulfill the contract to the bid terms.
3. Payment Bonds
The federal Miller Act requires contractors to furnish payment and performance bonds before they can be awarded contracts that exceed $100,000. These bonds are also required for any publicly funded project that includes the alteration or repair of a building that costs $100,000 or more.
Payment bonds ensure subcontractors and material suppliers get paid for their contributions to a project. The financial guarantee provided by a payment bond also keeps the project owner from assuming these costs if the contractor cannot pay. The surety is ultimately liable for reimbursing the unpaid party for their loss by appropriating the surety bond amount.
However, indemnification clauses used on bond forms typically outline that the contractor or construction firm will be required to reimburse the surety for the costs associated with claims.
Bonding companies only issue surety bonds to contractors who they believe will uphold contractual terms. As such, qualifying for contact bonds can be a frustrating aspect of the business for many construction professionals. Fortunately, having a general understanding of how contract bonds work and why they're required allows contractors to better understand the bonding process.
Still unsure how this whole bonding thing works? Download our brochure for more information on how we can help you to tackle the complex world of surety bonding.