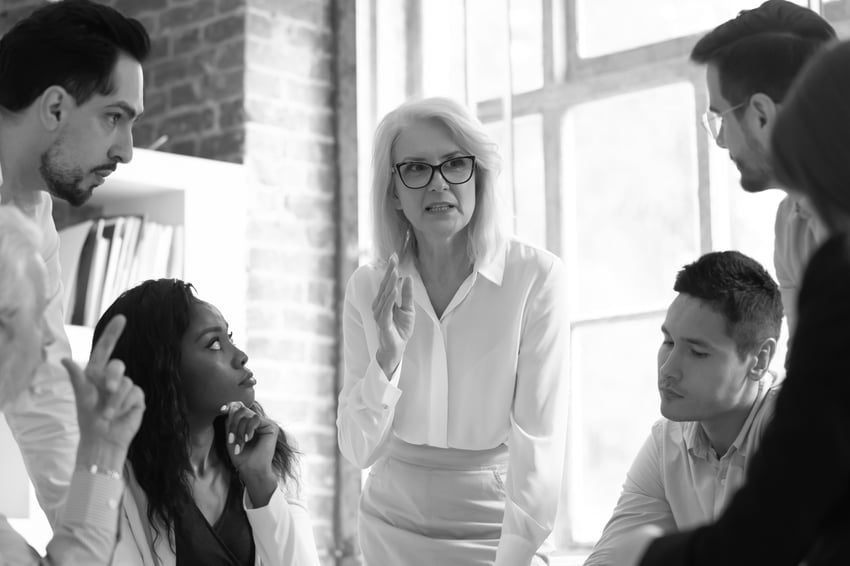 Image credit: shutterstock.com/fizkes

A Wrap-Up is an incredible tool that manages the risk presented by a construction project. This tool also returns a significant part of the project cost back to your bottom line. But is it right for every project?

The first step to answering this question is to thoroughly define the risk by examining what the Wrap-Up is intended for. Not all construction work is created equal, not every project is a good candidate for a Wrap-Up, and not every insured is best served by utilizing one. To answer that we investigate what Wrap-Up program you should consider. Wrap-Ups are designed in 2 main categories: single project placements and rolling programs.
Single Project Wrap-Up Programs
A single project Wrap-Up placement is a custom product tailored to the specific needs of the project being insured. The coverage provided include:
Workers' Compensation
General Liability
Excess Liability
Limits:
Total limits purchased generally range from $50M to excess of $200M.

Timeline:
The carrier selection, coverage negotiation, and program design all take place in the months leading up to the project construction start date.

Recommended Project Size:
Single project Wrap-Ups tend to work best and yield the greatest financial results with projects that are over $250M in construction volume. This is due to the economy of scale present in large projects. Carriers competitively rate large projects because they yield higher premiums. With smaller projects, placing a Wrap-Up is likely to be more expensive than the cost to have contractors use their own coverage, unless the project is enrolled in a rolling Wrap-Up program.

Rolling Wrap-Up Programs
Rolling programs are pre-negotiated Wrap-Up programs that allow multiple projects to be enrolled into the same program. As a new project happens, then can be included in the existing rolling program, instead of creating a new Single Wrap-Up program. The coverage provided includes:
Workers' Compensation
General Liability
Limits:
The limits available for purchase and the work necessary to place and administer the Wrap-Up are identical to those of a single project placement.

Timeline: At the beginning, each new project is enrolled into the existing rolling program.

Recommended Project Size:
These work best for insureds with a steady flow of construction work. Estimating the insurance cost when using a rolling program is simple, since the Wrap-Up rates are set upfront when the program is put in place. Usually this is long before the project existed.
Determining the Best Wrap-Up Option
Considering the 2 categories, a Developer with a large project of $250M+, may want to explore a separate Wrap program just for that one project. Whereas a General Contractor or Owner/Developer with a steady flow of smaller projects throughout the year would be best served by exploring a rolling Wrap-Up. This option would allow them to enroll their entire portfolio of work.

Program Exceptions
At the time of this writing, Wrap-Ups are generally available for all classes of work with some exceptions such as:
demo-only projects
hazmat clean-up
In addition, projects with a heavy self-performing exposure, where the program sponsor is physically performing significant portions of the work themselves (over 30%), are unlikely to be good prospects for Wrap-Ups. Outside of these exceptions, the feasibility of a Wrap-Up for you, will be determined by the underwriting guidelines of the carrier considering that specific project for coverage.

Wrap-Ups Need Attention
Lastly, it bears mentioning that not every insured is cut out to deploy and manage a Wrap-Up. Even with the best broker and administrator, Wrap-Ups still require a lot of attention by the sponsor; a Wrap-Up is not a "set-it-and-forget-it" type insurance program.

Program Sponsor Involvement
A good broker and administrator team will carry most of the work needed to place the Wrap-Up. Both parties will keep it running efficiently but the program sponsor still needs to be involved in tasks such as:
claims reviews
safety & loss control efforts
regularly scheduled stewardship reviews of the insurance program's performance
Even though a Wrap-Up provides superior and consistent coverage for all involved, it's not the best program for everyone. Anyone looking for that "set-it-and-forget-it" insurance solution isn't a good candidate for any Wrap-Up. However, for those who don't mind some involvement, a Wrap-Up program has the potential to return a large amount of money in savings to the project's bottom line.

If you have any questions or are interested in learning more about how a Wrap-Up may be a good fit for you, reach out to TSIB and speak with one of our Wrap-Up Consultants.

TSIB's Risk Consultants are currently servicing the following locations:
East Coast: New York City, NY; Bergen County, NJ; Fairfield County, CT; Philadelphia, PA
Texas: Austin, San Antonio, Houston, Dallas
California: Orange County, Los Angeles County, Riverside County, San Bernardino County, San Diego County