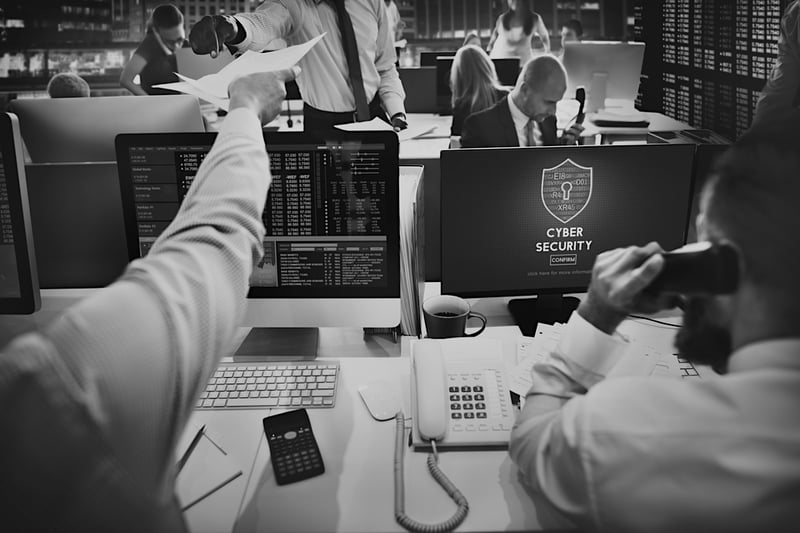 image credit: Rawpixel.com/shutterstock.com
Ransomware, malware, and data breaches have become part of today's business vernacular. It may seem like the big-name consumer brands are the only ones at risk; that is simply not the case. Even the construction industry is not immune to cyber risk. Like the rest of the world, the construction industry is becoming more dependent on technology. However, this dependency can lead to exposure to cyber risk.
What does cyber risk look like for a Trade Contractor?
Your construction company may have employees working on multiple project sites. In addition to their tools and safety gear, they are likely to bring cell phones and laptops onto these projects. These mobile devices create security vulnerabilities—especially when job site trailers are often unlocked. This means other workers, suppliers, and vendors have access to them by entering and exiting on a daily basis.
The more employees with company-issued cell phones and laptops increase your cyber risk. Theft of one of these devices could lead to unauthorized access to valuable company information like passwords or account numbers. Your employees are also equally vulnerable to hackers' phishing emails designed to induce employees to reveal personal and confidential information.
How can cyber risk affect your clients?
It is not just your company's information at stake. Think about your clients. Typically, you don't have your client's Social Security numbers or credit card PIN numbers in your databases. However, other confidential information is equally at risk. For example, intellectual property—such as a client's building specifications, architectural drawings, or bidding records—could open up pathways for a hacker to uncover personal data, financial accounts, and employee data.
In addition to the immediate business interruption that results from a cyber attack, you should consider how detrimental it is to your company's reputation, which has much longer financial consequences.


Your insurance coverages should mitigate your business's overall risk exposure. Make sure you are protecting your company, your employees, and your clients from cyber risk and potential financial loss. Contact TSIB today to ensure you have the right risk strategies and coverages in place.