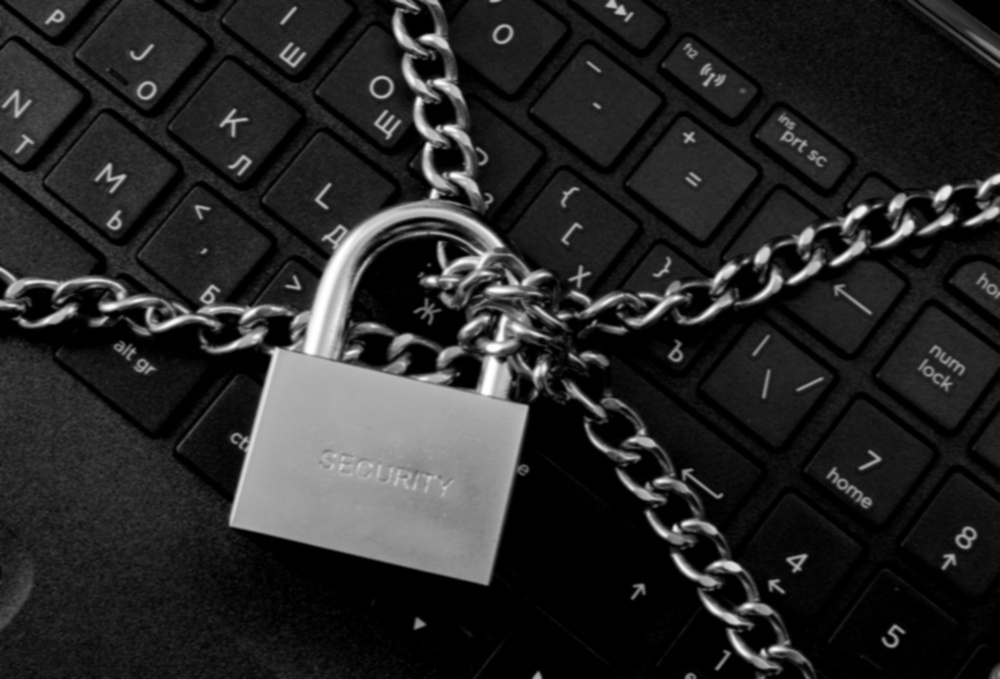 image credit: Evlakhov Valeriy/shutterstock.com
Cyber Security has become a main topic of concern these days. There are so many risks that occur every time you turn your computer. Students and Faculty need to be aware of how to keep their information private while accessing the school's network. If you follow these basic Cyber Security tips, you can keep your information safe on and off campus.

1. Wi-Fi Networks
When using Wi-Fi, make sure you are connected to a secure Wi-Fi network that is password protected, to ensure that your information is protected. If you use a free or open Wi-Fi network, do not enter any sensitive information, such as passwords for banking and credit card information.
2. Passwords
Whenever you're browsing the internet, keep passwords safe and protected. This prevents your information from being stolen. Set up a Two-Factor Authentication (TFA) for important sites, such as school email accounts, banks, and credit card websites.
3. Storage Backup
Backing up your files regularly — such as important documents and school work — will help prevent a loss of data. You can back up your data using the school's Cloud or, if applicable, use an external hard drive or flash drive to ensure you have extra copies of all your important files.
4. Anti-Virus Software
It is important to have an Anti-Virus Software installed on your computer to keep your information safe. Often, colleges and universities offer free Anti-Virus Software while you're attending school. Ensure that the websites you enter are certified sites so you are not affected by a virus. Check with the Information Technology Services at your school to find out more.
5. Phishing Scams
Be aware of email phishing scams. Scammers can monitor your computer and easily access your personal information. To spot a phishing scam, check the email address of the sender, check for spelling errors, and check if they are addressing you by your name. If you think you have spotted a phishing scam email, report it through the proper IT Protocols at your school.


Following these safety tips can help keep you and your school safe. If you have any questions or need additional information regarding cyber security or other security concerns, give TSIB a call at 201-267-7500.