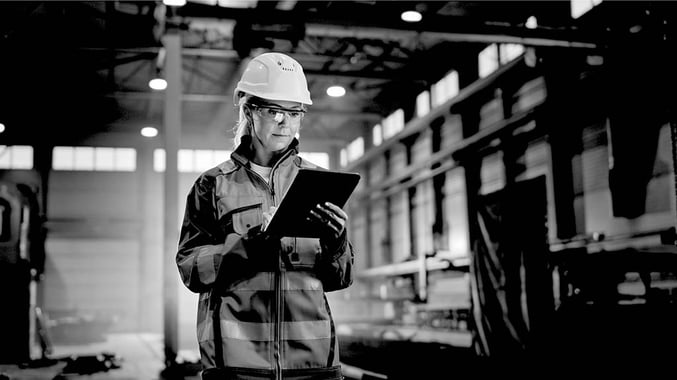 Image credit: gorodenkoff/shutterstock.com
The National Association of Women in Construction (NAWIC) and Safe Site Check-In shared the results of a workforce survey. This survey consisted of over 700 women in construction and was conducted in early February 2021, over a variety of construction jobs and titles.
The survey included women from both the Public and Private sectors, with jobs as C-Suite Executives, HVAC Technicians, Administration, Plumbers, Accounting, Roofers, and more! In addition, 57% of the women work in an office, 40% work in both the field & office, and 3% work in the field solely.
Almost half, 49%, of the survey participants have been in construction for 16+ years.
Construction opportunities for women are on the rise. One finding from the survey is that 71% agreed the opportunities for women were increasing and 28% felt the opportunities were the same.
Another significant finding found on average 99.1% of women in construction earn what their male colleagues do. This illustrates a significantly smaller gender pay gap in the construction industry compared to other industries.
The surveyed women were also asked, "On a scale of 1-100, how does your employer rank in treating me and women equally." More than half, 59%, ranked their employer at 80 or above. However, this definitely shows an area for growth.
Click here to read more about the findings of the Survey.
If you have any questions regarding your Construction Insurance or Surety Bonds, reach out to TSIB today!
Our Risk Consultants are currently servicing the following locations:
East Coast: New York City, NY; Bergen County, NJ; Fairfield County, CT; Philadelphia, PA
Texas: Austin, San Antonio, Houston, Dallas
California: Orange County, Los Angeles County, Riverside County, San Bernardino County, San Diego County