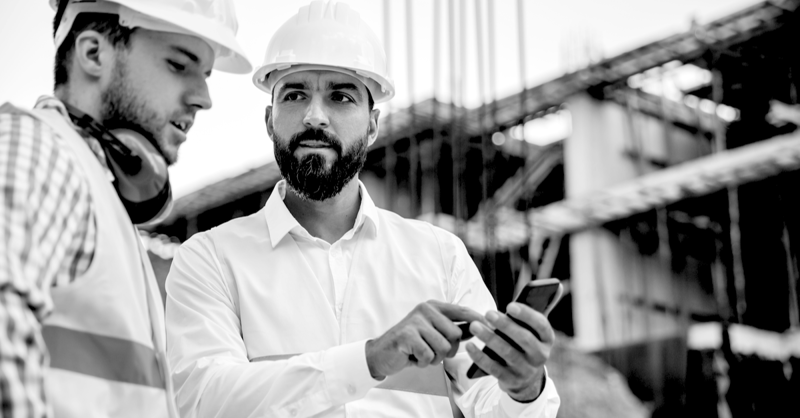 Image credit: MarkNazh/shutterstock.com
October generally means pumpkins, brisk weather, and leaf peeping. But did you know October is also Cybersecurity Security Awareness month? Before we say goodbye to October, here are some good tips to share with your employees. Since the news is full of corporate cyberattacks, most employees are aware of basic cyber security risks when they are sitting in front of their laptops. However, that laptop is not the only computing device your employees are using in their daily work lives.
Business today is won, lost, and conducted over mobile devices. Our phones are possibly one of the most important business tools we have. When out on a job site, an employee's phone is their direct access to the home office, clients, and other co-workers. Are they as diligent with cyber risks when it comes to their phones? Some reminders might be in order.
WiFi Risks
Be aware of the WiFi networks your device might be connecting to and never send confidential information via WiFi unless you are absolutely sure it is a secure network.
Apps
Do you have Apps on your phone you no longer use? Delete them. Make sure the Apps you do use have the latest updates. They will guarantee you have the most current security features.
Bluetooth
As convenient as the Bluetooth feature is, it can also leave you vulnerable if you are not careful. Be sure to disable automatic pairing and if you don't need it, simply turn it off.
Smishing
Just like an email, you would receive on your laptop, always think before you click on any messages. Also, do not trust any messages that attempt to get you to disclose any personal information.
For more information on these Mobile attacks and others, check out this infographic.
In addition to educating your employees about all possible cyber risks, check your insurance coverage to see what protections against cyberattacks you currently have. Unsure if your current insurance coverage will protect you, reach out to TSIB today and speak with one of our team members today!
TSIB's Risk Consultants are currently servicing the following locations:
East Coast: New York City, NY; Bergen County, NJ; Fairfield County, CT; Philadelphia, PA
Texas: Austin, San Antonio, Houston, Dallas
California: Orange County, Los Angeles County, Riverside County, San Bernardino County, San Diego County