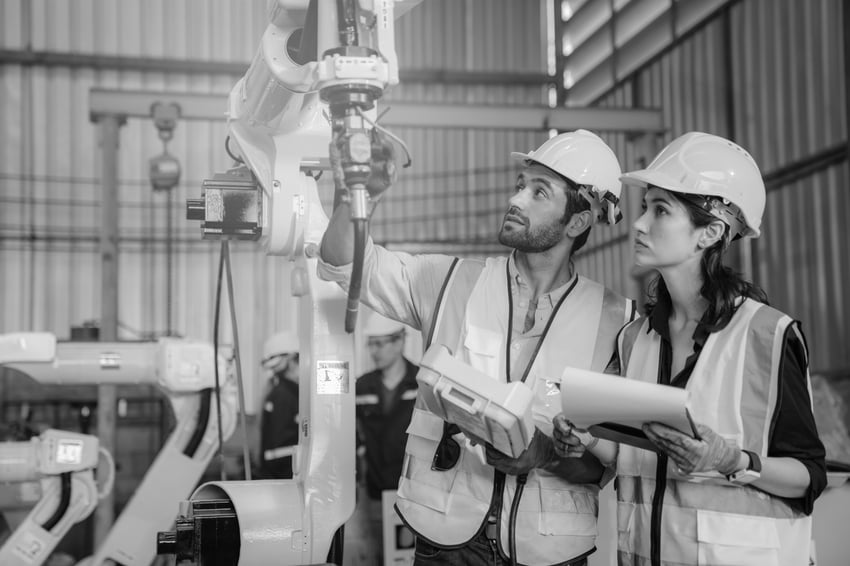 Image credit: shutterstock.com/g/kelvn

AI, or Artificial Intelligence, is a form of technology that is built to mirror the human mind. AI is focused on taking basic human functions such as the abilities to learn, reason, communicate, and process information to form intelligent and efficient responses in a timely manner.

The overall science of this has been taking over the world recently with just how involved and advanced technology is. AI is being used for many different tasks due to its expedited efficiency in producing answers to questions of all sorts.

AI is scary to many people, as they feel that the programs' fast advancements will ultimately end in loss of jobs due to the ability to complete not only simple, but complex tasks. As more time goes on and the AI technology advances, more than it already has, it will be vital for many industries to try and adapt and incorporate AI into their everyday business use, in order to combat the fear of an overall AI takeover on their companies.

In the construction industry, AI is important and can actually benefit overall performance. The main form of Artificial Intelligence that is being used in the construction world is Machine Learning. This is when AI is used in machinery in order to adapt to certain situations and operate machinery on its own, rather than being monitored mainly by a human being.

Here are 3 keyways that AI and Machine Learning are used in the construction industry:
Risk Mitigation
The use of AI and Machine Learning can allow for less opportunity of risk, due to the lack of human operation.


Project Development
AI can help generate project plans, 3D models and strategies for operating on a jobsite and completing the project while minimizing minor issues along the way.


Jobsite Productivity
Allowing AI to work on and complete certain tasks, it will free up availability for construction workers to work more on the physical parts of the projects and can produce faster completion rates.
All in all, AI is becoming more and more advanced by the day, and it is important that we begin using it to our advantages, rather than being afraid of its capabilities. With all the quick AI changes, make sure your company is protected and you have the proper insurances. Reach out to TSIB and speak with one of our Risk Consultants today.


TSIB's Risk Consultants are currently servicing the following locations:
East Coast: New York City, NY; Bergen County, NJ; Fairfield County, CT; Philadelphia, PA
Texas: Austin, San Antonio, Houston, Dallas
California: Orange County, Los Angeles County, Riverside County, San Bernardino County, San Diego County