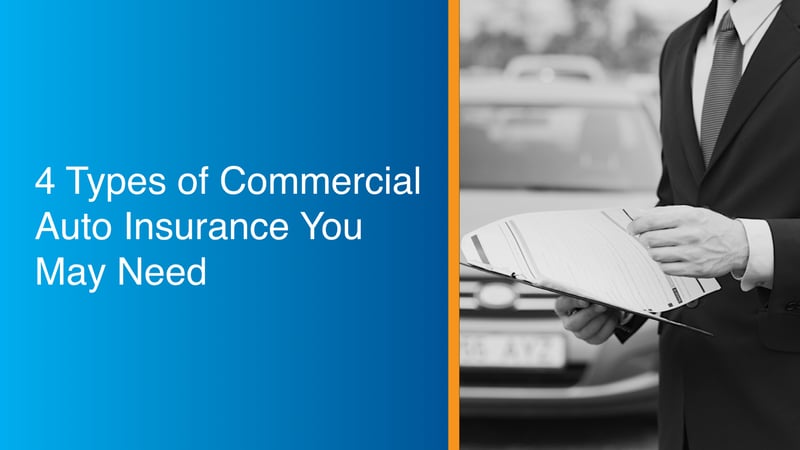 image credit: Syda Productions/shutterstock.com
Commercial Automobile Insurance is a policy that combines physical damage and liability coverages for amounts, situations, and usage of business vehicles that are not a personal auto policy doesn't cover. This type of business insurance covers a variety of vehicles, from automobiles used for business—including company cars—to a wide variety of commercial trucks.
Within a Commercial Auto policy, there are 4 major types of protection that are usually offered.
1. Auto Liability Coverage
Liability is a legally enforceable obligation to pay a monetary amount for property damages or bodily injury. Auto Liability coverage helps pay for accident-related legal expenses, such as attorney fees or settlement costs. The policy insures against legal liability arising from the ownership, operations, or use of covered auto.


2. Medical Payment Coverage
Medical Payment coverage can cover medical bills, if you or your passengers are injured in a car crash, regardless of fault. The reasonable expenses must be connected to the bodily injury an accident caused, as the terms are defined in the applicable coverage form.


3. Comprehensive & Collision Coverage
A standard commercial auto policy provides 2 types of Physical Damage coverage for an insureds' vehicles. They are:
Comprehensive coverage: this protects you against loss from non-collision events. It pays for repairs if your vehicle is damaged by something other than a car accident. Comprehensive insurance would cover your vehicle, if it was destroyed by a tornado, dented by a run-in with a deer, spray painted by a vandal, damaged by a break-in, crushed by a collapsing garage, or damaged by hail.


Collision coverage: this is the part of your physical damage insurance policy that protects you from financial losses, if your automobile is damaged in a collision with another vehicle, object, or the overturn of the automobile.


4. Uninsured Motorist Coverage
Uninsured Motorist coverage is a component of your commercial automobile policy, which protects you, your passengers and your car in the event of injury or damage when an at-fault driver has no auto insurance.
There are many aspects when it comes to Commercial Auto Insurance for your business. If you have any questions about any of the different types of Auto protections or other areas of insurance, contact TSIB today!