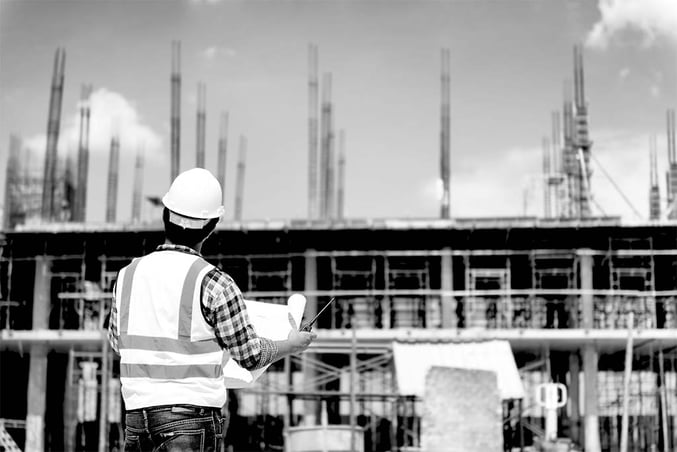 Image credit: Sorn340 Studio Images/shutterstock.com
As we begin 2021, we reflect on everything that happened this past year - from a global pandemic to civil unrest to natural catastrophes. Through all of that, we find the primary issue that impacts the P&C insurance marketplace in 2021 is uncertainty.
Typically, we like to be able to say we know what is going to happen and when, so we can prepare accordingly. However, if 2020 has taught us anything, it is that we cannot predict the future. We can look back on history and current trends and make educated predictions. Ultimately, if you don't have the proper insurance in place before an unforeseen event, it will only harm your company.
The way we view insurance has changed. Before, most Contractors wanted the basic amount of coverage for the least expensive cost. They would take the gamble with:
Claims
Exposures
Natural disasters
Project delays
Project shutdowns
Limits
Now, Contractors can't afford to take that bet. Construction companies have taken a significant hit and the insurance hard market will continue in 2021. Luckily, new types of insurance coverages are emerging, and now is the time to make sure your company has the proper insurance for 2021 and beyond.
2020 has revealed any coverage gaps your business might have. We can't adjust events that have occurred last year, but you can surely protect your business for the future.
Our lives have been changed from COVID-19, the way we work, the way we build, the way we interact with people. Jobsites take new safety measures and we have increased the use of technology significantly as a society. As big changes continue to be made in the construction industry, the best you can do is continue to prepare.
If you haven't spoken with your insurance Broker about the next few years, now is the time to do so. Now is the time to prepare, identify your coverage gaps, re-evaluate your coverage limits, and create an overall risk management plan that protects your company. It doesn't matter when your renewal date is, if you don't start investigating your options now, it will be detrimental to your business for the years to come. Contact TSIB today to speak with one of our Risk Consultants who can evaluate your entire insurance program.
For insights on how TSIB is committed to our clients,
TSIB's Risk Consultants are currently servicing the following locations:
East Coast: New York City, NY; Bergen County, NJ; Philadelphia, PA
Texas: Austin, San Antonio, Houston, Dallas
California: Orange County, Los Angeles County, Riverside County, San Bernardino County, San Diego County