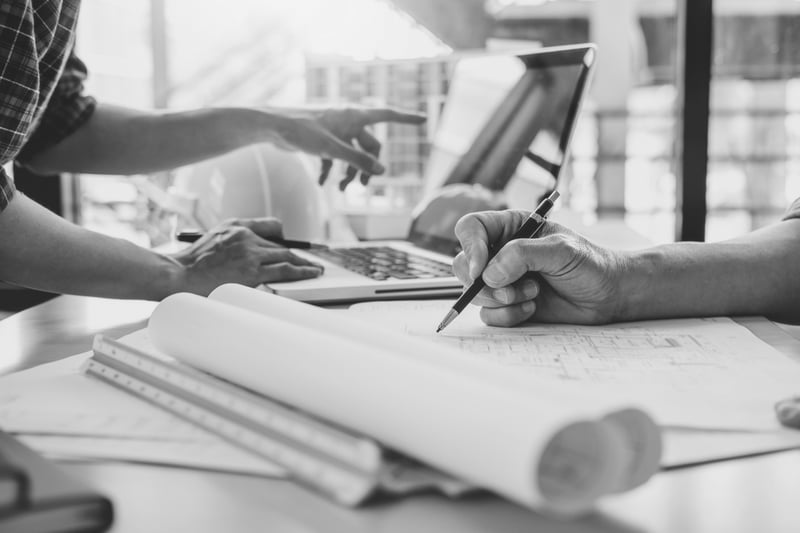 image credit: Freedomz/shutterstock.com
Surety bond programs are not a one-size-fits-all for construction companies. This is the reason why we see hundreds of surety companies in the marketplace nationwide, each having their own carved-out niche.
Some sureties look for accounts that are only over a certain revenue size or only work with contractors that do a certain amount of bonded work per year—and/or may require that the contractor have a certain level of CPA prepared financials. Although there are a few great options for construction companies that meet these requirements, there are also contractors that:
Only need a bond a year

Carry their assets outside of their company

Are growing, or

Are new to bonded work and need to find a surety to meet their needs
This is why it is important that you find a surety Broker who understands your business and works with a variety of surety bond companies—to ensure you are placed with a bond company that best fits your specific needs.
Below is a breakdown of the primary surety market segments:


Small Contract Bond Program
Small contract bond programs allow contractors to apply for a limited bond program strictly based on the principal owner's credit score.
These programs require the least amount of paperwork! They can be a good fit for construction companies just starting out with a bond program, have infrequent bond needs, or have jobs that typically fall under the bond program limits.
SBA Bond Program
By providing a guarantee to approved sureties, the Small Business Administration (SBA) Surety Bond Guarantee program allows contractors to secure a larger bond program than they might not otherwise be able to establish. Although it may require some additional paperwork, this program is a good tool to help qualify construction companies who are growing quickly, have come across a high demand in bonded projects in the public and federal sectors, or are working towards eligibility of a standard bond program.
The SBA bond program has the ability to bond up to $6.5 million for single projects and up to $10 million for federal contracts. It is important to work with a Broker who has access to the SBA pre-approved surety markets.

Middle Market Standard Bond Program
Middle market bond programs account for the largest cross section of the market place. It is where a large majority of construction companies will find they fit. As a standard bond program, it is likely you will be required to provide CPA prepared financial statements, as well as additional supporting financial information including, the principal owner's personal financial information, work in progress schedule, and various supporting items.
We typically see that these markets are a good fit for contractors working on projects between $500,000 and $15 million, with revenue ranging from $2 million to $50 million.
With so many sureties making up the middle market and each having their own nuances, it makes it very important to work with a Broker that understands the specifics of your company so they can match you with a surety that is going to be a good fit.


Large Market Standard Bond Program
When we look at large market bond programs, we see that the pool of available sureties to service this segment shrinks dramatically relative to the middle market. These sureties will require all standard financial information. However, the frequency which the surety asks to update the financial information may increase and the level of required CPA financials often go from reviewed to audited statements.
The size of contractors that we see in this segment are regularly doing projects of $10 million and above, with a revenue size of $50 million and higher.
Since the pool of sureties is limited compared to the middle market, it is important to work with a Broker that has strong relationships with sureties and can work with you from an advisory standpoint to maintain good standing with your surety.

Looking to learn more about TSIB's Small Contract Bond Program? Our Small Contract Bond Program allows companies to apply for bond needs up to $450,000 Single and Aggregate! In addition, we have the ability to review a larger Aggregate bond program up to $900,000 with additional underwriting information.
Click here for our Small Contract Bond Program's pre-approved application! If you have additional questions about that program or want to learn more about a specific bond program, contact us today!