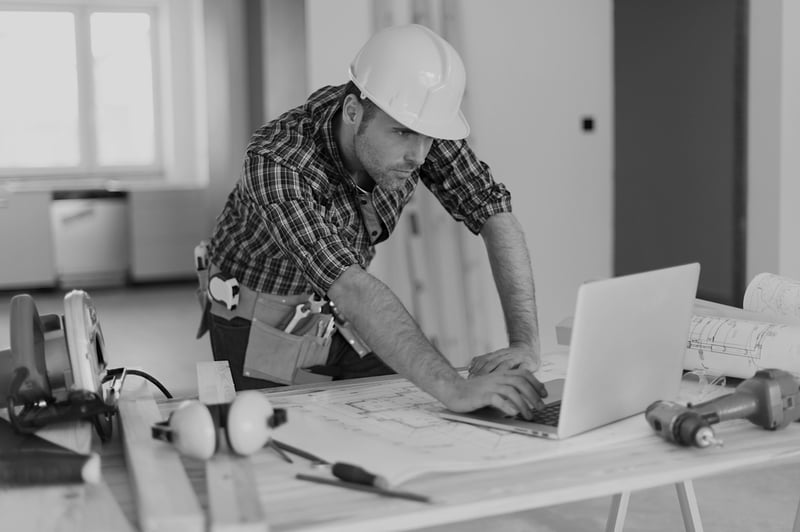 image credit: gpointstudio/shutterstock.com
You've decided to cover your project with a Wrap-Up Program! Congratulations! You have also partnered with a company to administer your Wrap-up. When reviewing their services, your Wrap Administrator shifts the discussion to their Wrap-Up Portal. You may be asking yourself, what in the world is a Wrap-Up Portal?

What is a Wrap-Up Portal?
A Wrap-Up Portal allows all contractors on the job site to take care of their Wrap Administration requirements for the project, all in one place. Some common characteristics you will find throughout most Wrap-Up Portals are:
The ability to enroll in the CIP

Upload documents

Enter insurance costs

Enter payroll information

Generate various reports

Closeout contracts

Portals are convenient for contractors, as they allow the ability to address insurance requirements for a particular project 24 hours a day. This tool dramatically cuts down on the use of paper and increases the convenience factor of the user. Contractors are able to look at all of the contracts they have with their particular Wrap Administrator.
This helps keep track of payroll associated with Wrap-Ups, access COI's, contract insurance costs, and so much more! Portals are also convenient for the Sponsors of the Wrap-Up, as it allows for a quick glance of all of the contractors on a project, as well as which contractors are meeting their insurance requirements and which ones aren't.


How are Wrap-Up Portals Different in Each Company?
So what separates one company's Wrap-Up Portal from another? The answer is the Wrap Administrator. Since contractors spend their days at job sites, they often don't have the time to manage the required paperwork for each project. That's why it's important to work with a company that has a strong Wrap Administration team to support them.
A good Wrap-Up Portal will have various resources devoted to administration needs, 24/7 login capabilities, as well as handle insurance requirements in a timely and efficient manner. In addition, a good Wrap-Up Portal offers tools and support to answer those questions when it's convenient for the contractor. However, if questions do arise that are more advanced, the Wrap Administration team is there to support each contractor.
Overall, a good Wrap-Up Portal has a strong Wrap-Up Administrator to aid contractors and move a construction project along—not hinder it. If you're in the market to learn more about Wrap Portals or Wrap Administration, reach out to us for a free Risk Consultation!