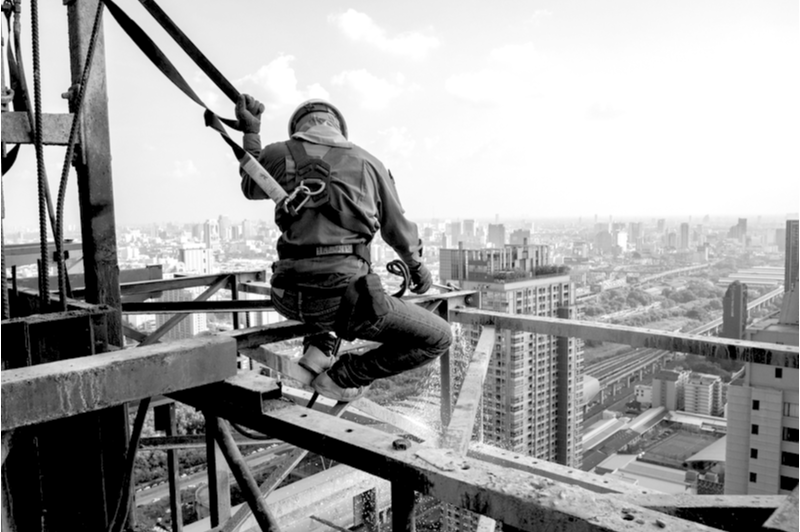 Image credit: Bannafarsai/Shutterstock
Surety bonds are instruments that have been around for well over 100 years, in fact Suretyship, or guarantees, have been around for centuries. While Surety is classified as a form of insurance because of capital requirements, it is treated more like a banking instrument since a contractor must qualify for a "surety credit".
Unlike insurance, which is a two-party agreement that anticipates a loss, surety is a three-party agreement where theoretically, no loss is anticipated, and bonds are intended to prevent loss.
Public Work History
Surety bonds were first mandated on Public Works projects through enacting the Heard Act of 1894 which applied to Federal projects. This was later supplanted by the Miller Act of 1935 and the implementation of the "Little Miller Acts" for state and local government agencies where bonding thresholds vary from state to state.
Surety Bond Benefits
The benefits of surety bonds are that they provide prequalified and capable contractors to:
Perform the work
Reduce the risks of potential liens
Ultimately protects taxpayer dollars earmarked for the project
Performance & Payment Bonds
Performance bonds guarantee the satisfactory performance of contract obligations. A payment bond guarantees that subcontractors, laborers, and suppliers will be paid for their work.
The surety arrangement is a specific contract, where the surety guarantees the performance of work and the principal's (the general contractor) payment to subcontractors and suppliers for the benefit of the obligee (the owner of the project).
Default
If there is a default under the contract, the surety company is required to step in and fulfill any of the contractual obligations. As a result, the surety is entitled to full restitution through the terms & conditions of an indemnity agreement with the principal, making the surety whole for any losses sustained.
If you are looking for more information about surety bonds and what you need to do it obtain one, reach out to TSIB and speak with one of our Surety experts.
TSIB's Risk Consultants are currently servicing the following locations:
East Coast: New York City, NY; Bergen County, NJ; Fairfield County, CT; Philadelphia, PA
Texas: Austin, San Antonio, Houston, Dallas
California: Orange County, Los Angeles County, Riverside County, San Bernardino County, San Diego County