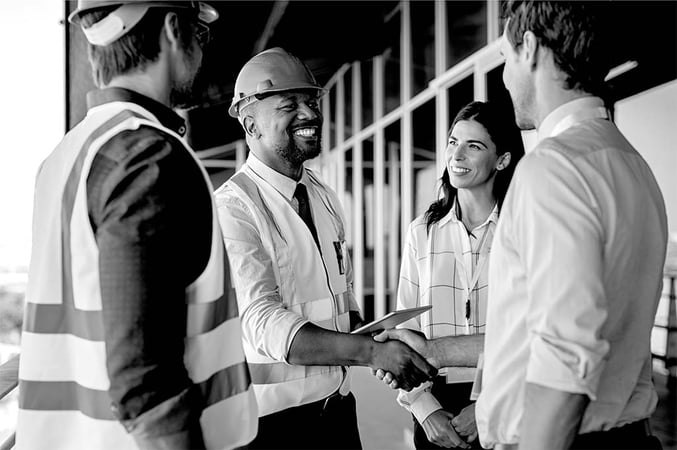 Image credit: rido/shutterstock.com
As in any healthy, productive personal relationship, both partners must be active participants working towards a common goal(s). If one partner is passive and unengaged, it will be detrimental to the relationship as a whole. The same goes for your business relationships. The business relationships that bring the most value are those where both parties are proactively contributing – in good times and in the bad times.
As a business owner, you most likely partner with others that offer advice to help run and grow your business – Accountants, Lawyers, Consultants, Financial Advisors, etc. Your Insurance Broker is another one of these very important business partners. However, if your Broker is simply renewing your insurance coverages at the end of the year with little to no communication, you need to rethink that relationship. What value is it bringing you? Very little. That Insurance Broker is not partnering with you; they are merely transacting with you.
With today's Hard Insurance Market, you need all the help you can get from your Insurance Broker. First, it's vital your Broker truly understands your company – what you do and how you do it. This comes from frequent communication – quarterly at a minimum. As a Contractor, you need a Broker that is experienced in the Construction Industry. The Construction Industry has many risks that can affect that your insurance rates. A Broker who has construction experience and is proactive will be able to sell your company as a good risk to Insurance Underwriters. This will result in more favorable insurance rates and less money out of your pocket.
Your Broker should also know your firm's short-term and long-term goals. This two-way dialogue ensures you are both working towards common goals. This clarity on your company's goals makes achieving them less challenging.
To learn more about what your Insurance Broker should be doing for you, contact one of our Risk Consultants today! Learn more about how TSIB Risk Consultants can help you in the Hard Market:
Our Risk Consultants are currently servicing the following locations:
East Coast: New York City, NY; Bergen County, NJ; Fairfield County, CT; Philadelphia, PA
Texas: Austin, San Antonio, Houston, Dallas
California: Orange County, Los Angeles County, Riverside County, San Bernardino County, San Diego County