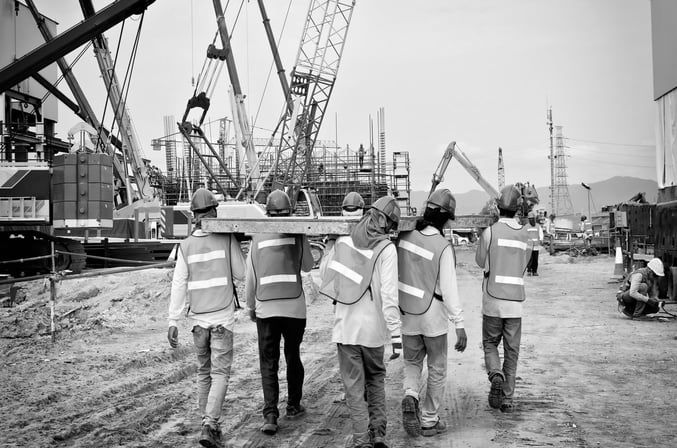 Image credit: g/CoolKengzz/Shutterstock
Whether you are a General Contractor, Subcontractor, or Property Owner, your business risk is covered by a variety of insurance coverages – Workers' Compensation, Auto Liability, and General Liability to name a few. Is Builder's Risk coverage part of your insurance portfolio?
Builders Risk
Builder's Risk covers property in the midst of a construction project. This property can be construction equipment, building materials, and supplies, as well as the actual structures during the building process. It can apply to the property at the:
construction site
at off-site storage locations
in-transit
Construction projects can be fraught with many perils not within your control, including fire, vandalism, and structural damage from weather (including wind, rain, and hail). Builder's Risk is ideal protection from these risks. Keep in mind natural disasters, like an earthquake or flood is not typically covered. However, endorsements can be added to coverage fairly economically, contingent upon project location.
Since it can be common for construction schedules to be delayed, it's important to ensure when you purchase a Builder's Risk policy that it will last the entire length of the project. It can be purchased on a project-specific or rolling basis. The policy can be extended via an endorsement which will include language such as: "the coverage should last until the building is ready to be occupied."

Working with a Broker who is an expert in the construction insurance industry can help you choose the right insurance plan for your company. Reach out to TSIB today and let us help you pick the best risk financing option for your company.
TSIB's Risk Consultants are currently servicing the following locations:
East Coast: New York City, NY; Bergen County, NJ; Fairfield County, CT; Philadelphia, PA
Texas: Austin, San Antonio, Houston, Dallas
California: Orange County, Los Angeles County, Riverside County, San Bernardino County, San Diego County