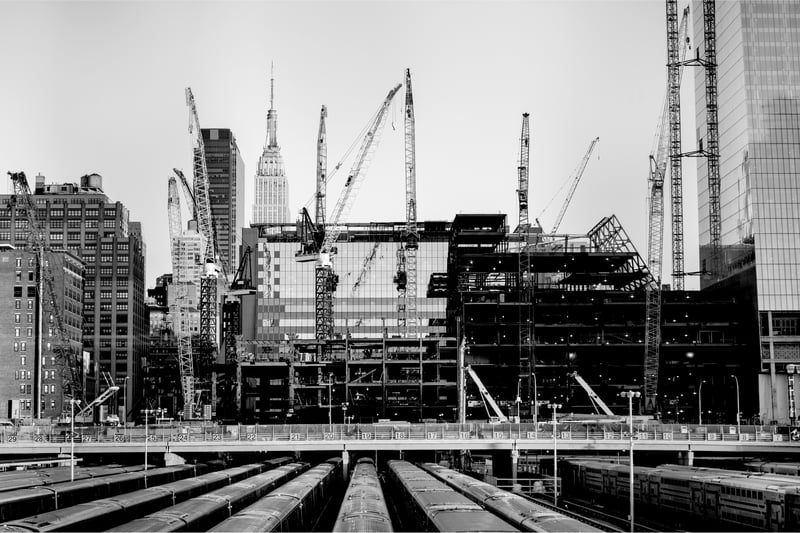 Image credit: janifest/shutterstock.com
If you happen to be a contractor who does work in New York (NY), Labor Law is a major factor in your insurance costs. The law puts absolute liability on the contractor, and it is almost impossible to defend. As a result, we're seeing more Carriers pull out of the NY marketplace, and less available underwriting capacity than ever before. Underwriting capacity means that if last year a Carrier was able to write $1,000,000 in new business premium, this year, they may be only allowed to write $700,000 in coverage.
Additionally, Carriers have become vague with their coverage language, particularly when offering low premiums. They are burying exclusions or warranties somewhere within a 200+ page document leaving a contractor to think they have proper coverage, only to find out later (often when it's too late) they are missing something vital.
It is important you request a "sample policy specimen" and have your Broker confirm in writing that it has all of the coverages you are required to carry before you bind coverage.
With fewer Carriers, low underwriting capacity, and vague coverage language, there are only a handful of viable options to consider. Which means that competition for that capacity is very high. The strong Carriers are receiving more applications than ever before. It is vital that you have a reputable Broker who is focused on construction and is creating a "top shelf submission" to stand out amongst a sea of applicants.
To submit an application for insurance, Contractors must work through a Broker. Your Broker has two avenues to insurance Carriers:

1. Admitted Carriers
Traditional Carriers include Chubb, Zurich, Hartford, Travelers, Liberty Mutual, etc. Not every Broker has access to each Carrier. Carriers invite Brokers to be appointed with them. They determine these appointments based on the volume and profitability of business that the Broker can produce.

2. Non-Admitted Carriers/ E&S Marketplace
Excess and Surplus Lines Carriers include American Empire, Colony, Axis, Kinsale, Hudson, etc. Brokers cannot go directly to an E&S Carrier. Instead, Brokers need to use a Wholesaler. Just like Admitted Carriers, Wholesalers only want to work with Brokers who provide them with high quality business.
When it comes to NY risks, there is little participation from the Admitted markets. The Non-Admitted/E&S marketplace exists to offer coverage when Admitted Carriers will not provide it. In NY, Admitted Carriers would only be interested to write a combined annual premium that's well over seven figures for a company that has been in business for a long period of time. The lack of Admitted participation in NY opens the door for the E&S Carriers. This means your Broker's relationship with NY wholesalers is critical.
Keep this in mind when selecting a Broker to work with. Insurance applications are high, and policies offered are low. As a NY contractor you must have a "top shelf submission" and must be certain that your Broker conducts a high volume of NY construction business. Without that, your submission will not get the attention it deserves.
Not sure if your insurance submission is getting noticed? Reach out to TSIB to find out what we can do to help your insurance submission be at the top of the stack.

TSIB's Risk Consultants are currently servicing the following locations:
East Coast: New York City, NY; Bergen County, NJ; Fairfield County, CT; Philadelphia, PA
Texas: Austin, San Antonio, Houston, Dallas
California: Orange County, Los Angeles County, Riverside County, San Bernardino County, San Diego County