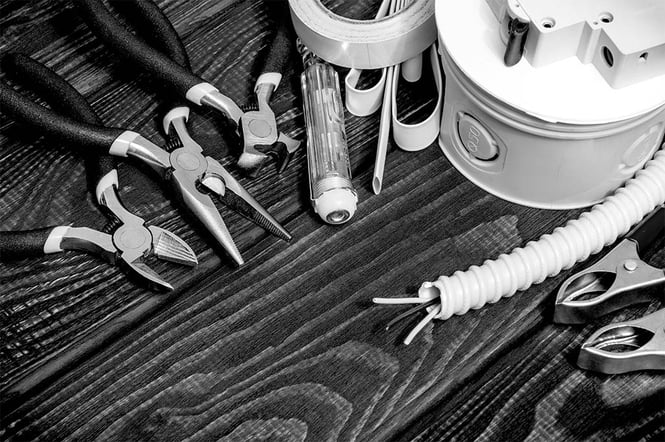 Image credit: VITALII+BORKOVSKYI/shutterstock.com
As a Contractor, you are familiar with stiff competition, slim profit margins, and severe weather working conditions. One thing that you might not have been prepared for is the current Hard Insurance Market.
Hard Insurance Market Defined
The International Risk Management Institute (IRMI) defines a "Hard Market" as the upswing in a market cycle when premiums increase and capacity decreases for most types of insurance. Your construction company now faces high demand, limited supply for insurance coverage, strict underwriting standards, limited Carrier appetite, and higher insurance rates.
What to Expect in a Hard Insurance Market
What does this upswing mean to you? Expect your insurance coverage options to be more limited, and you may not be able to renew an existing policy. You may also be limited in making changes to your existing coverage, and your premium might increase at renewal time.
All of these outcomes could have devastating results for your company. However, there are tools you can use to combat this Hard Market.
Choose the Right Risk Partner
Working with the right Insurance Broker is a critical first step. The right Broker really understands your company, what you do and how you do it, and the construction industry. The right Broker will know how to help you control insurance costs in a hard insurance market. They value regular communication. This communication will enable you to capitalize on your balance sheet, retain earnings within the company, secure lines of credit, and map out short and long-term plans.
Position Your Company as an Attractive Risk for Underwriters
Since Insurance Carriers are now extra cautious with the risks they are insuring, you will need to promote your company as a good risk to get the best rates. Having a thorough insurance submission and a positive Experience Modifier Rate (EMR) are great places to start.
Instill a Safety First Mentality
A robust Safety Culture within your company will benefit your company in numerous ways. It will result in fewer claims, a positive EMR, and ultimately save you money on your insurance.
Learn more about how you can combat the current Hard Insurance Market with our roadmap, Insurance Strategies for Navigating a Hard Market.
If you have any questions about the Hard Insurance Market or how it effects your company's insurance premiums, reach out to TSIB today!
Our Risk Consultants are currently servicing the following locations:
East Coast: New York City, NY; Bergen County, NJ; Fairfield County, CT; Philadelphia, PA
Texas: Austin, San Antonio, Houston, Dallas
California: Orange County, Los Angeles County, Riverside County, San Bernardino County, San Diego County